Curriculum versus Job skills
By Dr. E. Ramganesh, Professor and HOD of Educational Technology, Bharathidasan University | Thursday, 08 Dec 2016, 11:46 IST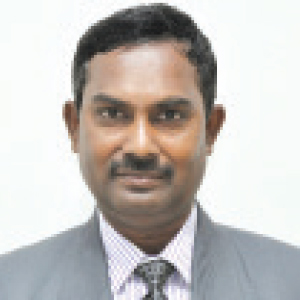 Curriculum issues in Higher Education, either in an explicit or an implicit manner, are inextricably linked to current thinking and action on educational concerns and reforms around the world. Experiences of educational reform almost all over the world have shown that curriculum is at the same time a policy and a technical issue, a process and a product, involving a wide range of institutions and actors. The emergence of a global economy due to increased trade, investment and mobility of people is taken cognizance by the government of Tamil Nadu to adapt its systems of higher education to the changed global realities. The department of Higher Education with its universities is committed to reshape the systems of higher education for making them globally competitive. It is certain that globalization has steadily and severely influenced higher education (HE) in recent times. During the recent past, there have been tremendous changes taking place in the universities and in the higher educational institutions. Globalization is one of the important forces that influence changes in higher education. Several researches have been done to understand its impacts in higher education; however changes that are influenced by globalization in curriculum have not received much attention in research and studies.
The Indian higher education system is associated with endless problems. The higher education system produces graduates lacking employability. The standards of academic research are low and declining. An unwieldy affiliating system, inflexible curriculum, uneven capacity across subjects, eroding autonomy of academic institutions, low level of public funding, archaic and dysfunctional regulatory environment are some of them. Knowledge is essential for globalization and therefore it has profound impact on education, especially on higher education. With the worldwide changes, universities are incessantly undergoing drastic changes in the curriculum planning. Importance of disciplines seems to have been stratified according to the demands of globalization. 'A perennial challenge for universities and colleges is to keep in pace with the knowledge change by reconsidering the structural and resource commitments to various knowledge areas.
State universities are still the backbone of higher education in India. Majority of the students get enrolled in these universities and thus it is their sole responsibility to maintain and develop them. The current structure of the state university system has a large number of affiliated colleges where enrollments take place in large numbers. This structure has burdened many state universities with the management of curriculum, examination, and quality of these colleges. Hence quality development of these colleges in content selection and curriculum construction is in priority.
The traditional disciplinary discourse is enunciated by academics who argue that education should be an apprenticeship into powerful ways of analysis, critiques and for imparting knowledge. Emphasis is placed on mastery of conceptual structures and modes of argument, which form the basis for the production of new knowledge. As a whole, academic productivity derives from an inward focus upon the development of concepts, structures and modes of argument. In this sense, disciplinary discourse has an introjective orientation.
Curriculum changes and reorganization of courses are the core elements of the reform measures in the universities. The planners of curriculum must be aware of resources around them in order to plan quality of curriculum for global needs. It is gaining importance in the contemporary environment of rapid technological change where the teachers are equipped with basic and advanced skills of information gathering. Electronic resources are of increasing importance to faculty and students. With the rapidly growing body of electronic information, what is universally available must be considered in relation to what should be available on the campus. It is therefore clear that successful collection development, regardless of media, will reflect academic priorities already established at the campus level.
With the current and expected economic growth this problem is expected to aggravate as more than 75 percent of the new job opportunities are expected to be skill-based and hence there is a need to develop an advanced curriculum. It is equally critical to use advanced learning approaches to design skill development programs in order to train learners with what is relevant and not obsolete. The challenge before us is to enable our graduates to climb the curriculum ladder above the level of understanding where the challenge of transfer of knowledge really begins. We should spend 60 to 75 percent of time and resources we spend on preparation for the class in planning how we can facilitate transfer of what is learnt in the class onto a job and career. Similarly, we should spend an instructional time in facilitating and assessing effective transfer. I am certain that curriculum should prepare the students to fit in the world of change.