Don't Marginalize Practical Application of Knowledge
By Ambarish Gupta, Founder & CEO, Knowlarity Communications | Tuesday, 08 Aug 2017, 04:24 IST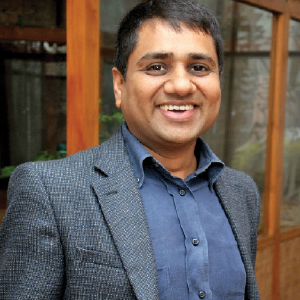 On the one hand, India has millions of urban youth without jobs, and on the other, a massive talent war in the IT industry because people with the right technology background, domain knowledge and work ethics are hard to find. Faced with such situation, Indian companies are doing what any market-oriented company would do: hiring from outside. In Bangalore, one can already see waves of imported talent. In a country of 1.2 billion, what has gone wrong with the IT talent pool?

This situation, however, is neither accidental nor a surprise. A 2005 McKinsey study talks about the poor employability of Indian college graduates. We produce millions of engineering graduates every year, but only 25 percent of them are employable, says the study. Aren't the reasons obvious? We've failed to impart important skills to our students.

Our focus continues to be on certifications and academic accolades while the practical application of knowledge gets sidelined. When our computer science graduates cannot develop computer programs well or think logically, companies would obviously be reluctant to take them on board. This is especially sad because today, the ubiquitous internet offers unlimited opportunities to acquire skills by watching classroom videos from world-class universities such as MIT and Stanford.

The fault lies as much within the system as with anybody else. Our education system is rigid and overtly focused on standardized tests. We train our children to follow the path that is laid down by parents and teachers, and end up with graduates who need to be told what to do. The IT industry, especially, needs a bottom-up approach, fresh ideas and self-starters. It needs leaders and risk-takers. But all we offer are followers.
Last, but not the least, is the surprising lack of work ethic among Indian graduates. While Americans and German students earn their pocket money selling lemonade or flipping burger patties in restaurants, students from our middle-class households almost never get this real-world experience or the exposure to the kind of hard work that goes into earning money. Consequently, when they get into jobs, they have to learn to be accountable, to value time and to collaborate in the workplace.

For an IT company, the people are its biggest asset. India has the numbers as well as the talent. So if we want to become an IT superpower, we need to invest in providing quality education and upgrading the skill sets of our students.
Ambarish Gupta

He has formerly worked with McKinsey and Company after completing his undergraduate and postgraduate degree from IIT Kanpur and Carnegie Mellon University. He believes that in order for India to become an IT superpower we need to provide upgrade our level of education and change our mindsets.