Entrepreneurship as a Career Option
By Dr. Bhushan Dewan, Provost, Somaiya Vidyaviharis | Monday, 30 Jul 2018, 11:51 IST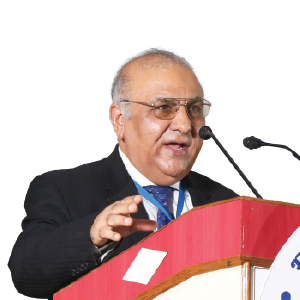 Promoting entrepreneurship as a viable career option and supporting innovation on an educational campus has social and economic relevance. The role of educational campuses to nurture and develop the entrepreneurial and innovative talent is the foundation of setting up the foundations for the future generation. The trend is for college students to be empowered to come out of their comfort zone. Central Government & State Governments across the country, through various schemes of organizations like DST : Department if Science & Technology, DBT : Department of Biotechnology, NIESBUD : National Institute for Entrepreneurship & Small Business Development, Ministry of Skill Development, Entrepreneurship, Youth Affairs & Sports, NSDC: National Skill Development Corporation, MSME: Ministry of Micro Small Medium Enterprises is aggressively encouraging Entrepreneurship & Skill Development.

Many NGOs & Self Help Groups, Angel Investor Networks, Venture Funds continue to spring up by the month, across the length & breadth of our country towards creating a favorable environment & ecosystem to try & propel large numbers from among 700 million youth into start-ups & small enterprises. Enterprises like Microsoft, IBM, Oracle have several programs to encourage start-ups & innovations from among the students in educational institutes. Jugaad innovation, which is perhaps an intrinsic part of Indians, whereby the Washing machines are being used in Lassi-making shops in Punjab, needs to be encouraged & reveled in.

Educational institutions are expected to come forward and connect the above-mentioned ecosystem with the youth of our society. Universities have to rise to the role of becoming a Doing University, which is way beyond being a mere teaching university or a research university. Mad thoughts & free-wheeling spirit resides in all of us. It resides with greater potential & promise in the energetic hearts & minds of our youth today, who, because they are bombarded with the powerful information-and-technology-intensive world of today, are uniquely placed to spawn start-ups with new products & services, provided their energies & efforts are mentored, sharpened, channelized & harnessed into viable innovations.

As evidenced by the example of the Indian MOM - Mars Orbiter Mission costing a mere 100 Million dollars, which is equivalent to the cost of an upscale apartment in Manhattan, New York, in India, the costs of services & manpower are ridiculously low. Given this cost advantage, sky is the limit for the success of innovation experiments of our youth, provided our educational institutes can get down to setting-up entrepreneurship-harnessing incubators on their campuses. The campus can play a role in allowing students to explore the process of starting an educational or social venture. Conferences, discussions, guest lecturers, speakers and projects enable students to understand the entrepreneurial mindset, fine tune ideas and give an understanding of real-world issues.

The challenge in promoting entrepreneurship in colleges is expanding the definition to women entrepreneurship and social entrepreneurship. The IT and technology fields today are abuzz with start-ups and phenomenal funding figures for extraordinary innovations. Entrepreneurship must be encouraged not only in Management colleges, but other faculties like Social Sciences, Natural Sciences, Engineering, and Arts. Technology are also offering these courses in their syllabus however, educational institutions must play a role in motivating the dreams and ideas across the board, including the simple entrepreneurial ideas, for example starting a skill based business, starting a beauty parlor, art, music or catering services.
Encouraging girls to look at entrepreneurship as a career may mean more efforts by the institutions. Indeed, entrepreneurship as a career option is more critical to those who may not fit into standard job profiles for various reasons. The approach and creativity of the education system in innovations in teaching to create training programs that address this need would make the difference. The campus must not only foster an environment that allows this career option, but also provide resources for experimentation. Start-up incubators can support students in developing skills and provide resources needed at the early-stage. Setting up a start-up incubator in a campus is one of the first steps on promoting entrepreneurship. Undergraduate students are launching startups right after graduation or sometimes while still at college, and that is a good sign. The field of social entrepreneurship is also growing. A desire to make a difference in the world is the heart of social entrepreneurship, and needs as much support and encouragement. In India, social entrepreneurship has a great role to play in bridging the gaps in our social and economic configurations.

The challenge to come up with ideas that will succeed against all odds and creating new products and services that dramatically improve people's lives is a great motivator to an entrepreneurial spirit. It is that potential of creating lasting, transformational benefit to society that attracts the youth to this field. Increasingly management institutions, science colleges, engineering colleges need to create a greater awareness of the many issues that affect the world. From environment to pollution, from poverty to literacy, from financial inclusion to health care, awareness of these issues and sensitization if done in the educational campus can trigger creative and innovative ideas for solutions in young minds. Thus instead of taking the typical route, students will find new avenues that will not only give economic growth but also open new doors to making social impact. This new life path impacts students, the campus and the community.

Prof. Bhushan Dewan
He has worked as Provost in Somaiya Vidyavihar, Ayurvihar, as Pro Vice Chancellor in AKS University, Director of Adjunct Professor - Govt of India-Ind. Inst of Info Tech & Mgmt, Gwalior [2011-2012], Senior Vice President at Adani Port & SEZ, President at President-Tanla Solutions [2007-2008] and Vice President-at Tata Consultancy Services [2001-2007].