Guidelines for improving Employability
By Prof. Shishir Kumar, Director (Academic Administration), DIT University | Tuesday, 12 Jul 2016, 05:10 IST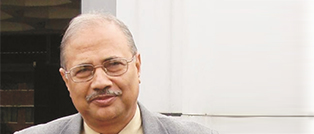 Somewhere between a fifth to a third of the million students graduating out of India's engineering colleges run the risk of being unemployed. Others will take jobs well below their technical qualifications in a market where there are few jobs for India's overflowing technical talent pool. Beset by a flood of institutes (offering a varying degree of education) and a shrinking market for their skills, India's engineers are struggling to subsist in an extremely challenging market.
India trains around 1.5 million engineers, which is more than the US and China combined. India's IT industry, a sponge for 50-7 percent of these engineers will hire 50,000 fewer people this year, according to Nasscom. Manufacturing, too, is facing a similar stasis.
According to data from AICTE, the regulator for technical education in India, there were 1,511 engineering colleges across India, graduating over 550,000 students back in 2006-07. Fuelled by fast growth, especially in the $110 billion outsourcing market, a raft of new colleges sprung up -- since then, the number of colleges and graduates have doubled.
Where changes need to be applied to the education system as whole, students can work on their part to make themselves employable in this competitive and fast changing economy.
Here are some guidelines which can be followed to seek jobs as engineers:
Score well: Your scores are your first impression. Most of the companies filter out the resumes in the first stage comparing the scores. So, your obvious first step in getting a job as an engineer would be to score high marks in your exams.
Bring originality to your resume: Most of the candidates prepare their resume looking at the resume of their seniors or friends or following the format given on internet. As a result, most of the resumes on the table of the HR manager look alike. Your resume should reflect your individuality and making it different would draw the attention of the employers.
Get some training and practical experience: The projects and training modules that are done in engineering colleges are primarily useless and when the graduates look for jobs as freshers, they neither have skills nor confidence to carry out any project independently. You can pursue a free course at Coursera or take up online paid courses for web development or mobile app development where you can create a real world project. If you have time, it would be a good idea to join some company in your vacations to get real time experience and training.
Build your expertise: the major trend among engineering students is joining short term courses and trying to collect more and more certificates during their vacations. As a result, what we get, are half-baked engineers who are neither good in their own discipline nor do they have in-depth knowledge in the courses they join. It is better to specialize in one particular field than being a jack of all trades. Determine your goal and work towards it.
Stay informed: The economy is changing rapidly, so are the needs of the industry. You need to be aware of the current trends and requirements. Mere theoretical knowledge and academic skills will not help the graduates obtain employment. They have to acquire new skills to maintain their sustainability.
Work on your confidence and communication skills: Honing up your communication skills is very important as it is as important to convince your employer about your skills as it is to develop your skills. Again, as an employment seeking graduate, you need to work on your confidence to impress your employer and to grab opportunities as they come by.
Develop Team Spirit: Individually you may be very good but as a team you have to perform well. Acronym of "TEAM is Together Each One Achieves More". The best way of developing team spirit is to participate in group task, group projects, sports field etc.
Develop Leadership Quality: Today industry and corporate world is looking for leadership quality in a professional. Hub of the leadership quality is selflessness and on periphery at one side is character and other side it is knowledge. Character comprises of courage, willpower and determination, whereas knowledge comprises of knowledge of your own strength and weaknesses and also knowledge of strengths of your group members.
Interpersonal skills: Interpersonal skills are must for success in today's world. You have to develop this skill with regular practice, attending seminar and workshop and developing habit of empathic listening.
At the end there is a need of taking vitamins by all professionals every day. Vitamin A for Actions, Vitamin B for Belief, Vitamin C for Confidence, Vitamin D for Discipline and Vitamin E for Enthusiasm.
About the Author: Prof Shishir Kumar
He has 31 years of experience in color service in Corps of EME, out of which he worked for 14 years in category 'A' institutions as a Professor, Academic Administrator, Chief Instructor and Faculty Member. He was a visiting professor at IAT Giri Nagar, Higher Command and Senior Command wing at College of Combat Mhow, Staff College Wellington and IIM Indore (MDP Program). He has been awarded the 'Chief of Army Staff Commendation' thrice for devotion to duty and distinguished service. He has published four papers on Total Quality Management and Quality Costs in MIT Journal - Dynamica.