Ideal Management Education
By Dr. Aditi Mathur, Assistant Professor, Institute of Agri Business Management, Swami Keswanand Rajasthan Agricultural University, Bikaner | Friday, 06 Jul 2018, 13:15 IST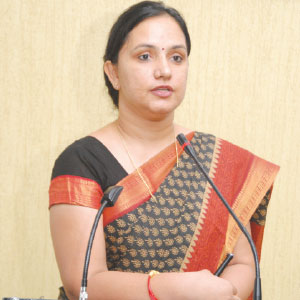 Selective subjects enjoy timeless discussion, debate, deliberation as well as continuous evolvement, conceptualization and theoritization. Management Education, by virtue of its ever-evolving nature and uniqueness in terms of feeding to and being fed by the real life practices well qualifies on these eternal parameters. The fast changing world of management today is characterized by technology transforming at the speed of light, well time-honored practices under surveillance, new rules of game losing relevance even before they are established and the human dimension compelled by never - before-sense-of-urgency.
The Problems Surrounding Management Education
• The growing number of B-schools point out to the commercial viability of this field. It is up to the B-schools to ensure that this field is projected in a right manner. Today anyone can afford an MBA degree. There are hundreds of management institutions in the country where the degrees are not worth the paper they are written on. Effective functioning of newly opened IIMs and IITs will be a daunting task considering limitations. As per AICTE, 73 percent of management graduates are not worth employing.
• Education is viewed as a very profitable business, where your cash flow is upfront before the product is delivered, and admission is driven not by quality of education but by placement and remuneration record. Higher the placement record, better the average pay offered, greater the intake of students. The institutions are structured to cater to this formula. They use marketing skills and personal relationships with HR managers and somehow push placement for the students. • This increasing number of B-schools has further craved the problem of quality faculty. Rarely is teaching a choice of pursuing a passion.
• In many institutions, students rarely read even one book. Handouts, PowerPoint presentations and recorded lectures are all they limit themselves to. Their attitude is clear - the hefty fee paid by them is for the job that the institution has promised them. Learning is secondary.
• Swami Vivekanand once said that human mind is not an empty well to be filled with buckets full of information. The purpose of management education is to make human mind like the stuff thunders are made of. It is required to train the youth to take a holistic view of any situation and enable them to solve cases rather that investing their energies trying to solve the symptom. The gap between industry's expectations and delivery from the management institutions is widening, posing big challenge to B-schools in future.
Academia-Industry Partnership
• Business organizations can contribute significantly in enriching academic environment of B-schools by each industry adopting a B-school and provide training to faculty in best industry practices. Institutions in turn, can take up significant problems of the Industry to do research and come up with valuable recommendations.
• Most institutions have faculty as student mentors but institutions should have industry mentors along with faculty mentors who from time to time acquaint the student with the nitty-gritty of the corporate world.
• Initiative must come from industry to set up state-of-the-art management training institutes. Each one can be set up by a cluster of contributing or participating companies. Each of these institutes must have a cluster of real businesses, producing products and services used by the participating companies setting up the institution. Students studying for an MBA would spend 3-4 years with a well-structured mixture of theory and practice. The companies must be run by the students themselves with assistance from faculty who must be practicing managers.
Change in Curriculum
• According to Wikipedia, soft skills refer to the cluster of personality traits, social graces, ability with language, personal habits, friendliness and optimism that mark people to varying degrees. Soft skills complement hard skills so to have all-round accomplished personalities an exclusive Communication & soft skills course need to be designed with an objective to acquaint the students with key aspects of personality development.
• Teaching method should be learning by doing, involving students in real life projects. There are other areas of improvement as well, as management education today has become the prey of commercialization, a perfect buying and selling deal. However, it must not be forgotten that just like gold and diamond, MBA is precious, neither everyone should have access to it nor everyone should be allowed to undergo it. MBA is supposed to be hard; if it is not hard anyone will do it.