India Emerges as the Favorite Destination to Learn Ethical Hacking
By Rohit Aggarwal, CEO, Koenig Solutions | Wednesday, 12 Oct 2016, 05:40 IST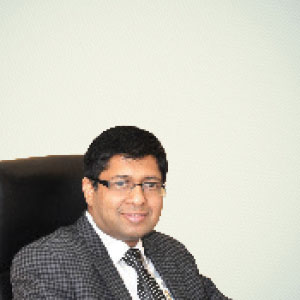 The way counter terrorism forces are structured to fight terrorism, and counter insurgency unit's root out insurgents, we also need an army of equipped personnel who can fight hackers on cyberspace. Ethical hackers are the fighters who work to ward off hack attacks for online systems of institutions, large agencies and companies.

With cyber securities becoming a major issue, more and more institutions and companies today are boosting their ranks by hiring specialist ethical hackers who act as a foil to their malicious counterparts. As the name suggests, ethical hacking is a well-defined process where the person is bound to follow prescribed rules and regulation while breaching the system. Unlike hacking, which is done out of malicious intent, the skill of ethical hacking is often used to mend the loopholes in the cyberspace of a system. The skill has been globally recognized up to the extent that interested persons can work towards a certification to become a Certified Ethical Hacker (CEH). Interestingly, a large number of people from across the world are turning to India to learn ethical hacking.

India's well recognized IT prowess has played a crucial role in transforming the Indian economy and society over the past two decades. Not only has the sector maintained its hold on the global IT market, it has also successfully moved up the value chain over the years in both products and services domain. Over recent years, IT education is another feather that has been added to the cap of India's illustrious IT industry; with some world class IT training institutes who have nurtured not just Indian but also thousands of foreign students in IT education. The role of India's IT education centres in providing world-class IT training has been tremendous yet underrated. By training thousands of foreign students from multiple countries across the world, India's IT training institutes have contributed hugely to building the Indian brand globally.

India is a favorite destination for CEH
Edward Snowden, the privacy activist who shook the world by blowing off the lid of America's global surveillance programs was trained in ethical hacking in India. When it comes to picking up the destination for availing certification in ethical hacking, India has emerged as a favorite pick for students from a large part of the world, especially Africa and Latin America. A large number of Americans and Europeans also seek courses in India for their cost advantage.
With cities like Bangalore and Pune often dubbed as the world's back office, India has undoubtedly emerged as potential country to deliver IT knowledge. Ethical hacking is one of the recent revolutions in IT industry. Therefore, going with the pace, many IT institutes in India provide CEH courses at an affordable price. With names like Ankit Fadia and Rahul Tyagi, ethical hacking has gained new identity, dimension and demand in the country as well as world.
Ethical hacking and its uses
Ethical hacking enables the trained person to hack the system and search for the weak points, which could attract the cyber criminals to hack the system otherwise. The information is then used by the organization to improve the system security to minimize the probability of any potential attacks to nil. In this regard, training for CEH reinforces the capabilities of an individual to safeguard enterprise networks against the innumerable vulnerabilities and threats of a network as well as thwart all attempts of illegal hacking by intruders.

Ethical hacking as career
With prevalence of internet in every occupation and lifestyle, ethical hackers have emerged to be much-in-demand and valued tribe. Every organization, be it government or private, today is roping in ethical hackers for preventive hacking of their websites to figure out the loopholes in the system.
In a scenario where despite the security strategies like passwords and locks, hackers have been successful in stealing personal information, ethical hacking comes as twisted form of next level of security measures. Rightly said, 'It takes a thief to catch a thief'. In ethical hacking since the person is licensed to hack the system, the hacking lets him/her detect the loopholes that could provide a doorway to the black hat hackers. Ethical hackers are hired as a precautionary measure by the companies to prevent an attack on their system by cyber criminals. Giving respect to the job done by the ethical hackers, they are termed as "Cyber Cops" by many.

Rohit Aggarwal
He is CEO of Koenig Solutions. Having completed his graduation in Computer Science, Aggarwal struggled for the first ten years of his career in IT training industry and has overcome the barriers in another ten years creating Koenig into a world-renowned IT education company.