Making Professional courses at par with Industry standards
By Gomathi, HOD, CMR Institute of Technology | Wednesday, 12 Oct 2016, 05:54 IST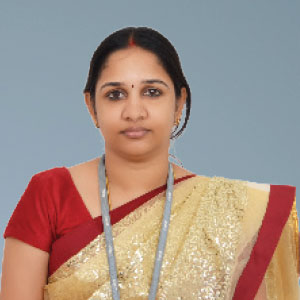 Today's Knowledge Industry is based on ever changing and challenging needs of IT business, with respect to timeliness and budget. Gone are the days of SDLC being followed religiously, it is getting replaced by agile methodologies. Mainframe is getting replaced with big data and there is a lot of advancement in real time communication. Mobile computing has become a success mantra. But wait; have the fundamentals of accounting, mathematics, database, algorithms and data structures changed? Do we have an alternative to computer networks? Is the blue print of configuration getting waived off? The answer remains "NO". An effective educational foundation still stands as the base in today's competitive environment.

Professional education forms the baseline for a graduate to understand the foundations on which the industry and business needs are based. Clinical understanding of the basics is mandatory for him/her to judge the future requirements and feasibility studies with which professionalism would be complete. The designers of the curriculum hold a significant responsibility to incorporate the basics of professional studies and add values with current trends, which have been rightly matched in a course like MCA. Additionally reasoning, aptitude development and interpersonal skills should also be a part of the syllabus, as there is very limited time for the graduates, outside the main stream course. Having said all this, responsibility still rests with the graduates, to hold a very strong skillset in terms of reasoning and aptitude and communication skills in addition to equipping themselves with the cutting edge tools and technologies.

Contemporary technology is just a wrapping over the fundamentals of programming and analytics. Hence, it becomes a strong mandate for the graduates to master the fundamentals such as C, OOPs, database and mathematics. The trend tends to change and this is inevitable. The basics remain vital. Making an industry ready graduate is possible with courses like MCA. Graduates who spend 6 year tenure in professional courses like MCA have a slight advantage in understanding the industry standards with a good base to start off from.

Subjects like Professional Communication & Ethics and Microprocessor should be part of the curriculum in addition to mathematics, data structures and database. Case studies to understand real time business scenarios would be an added advantage. Projects with excellence are to be encouraged. Programming languages and Algorithms should be embedded for quality outputs, which are bound to enhance the knowledge of the graduates.

Professional courses remarkably encourage progress, which nurtures an expert however it is individual's responsibility to keep the standards high by incorporating the right attitude. Attitude has a great impact on a successful career as well as personal growth.
Gomathi T, Asst.Prof & HoD - Department of MCA, CMR Institute of Technology
Ms Gomathi is an educator and a Life skill trainer, heading MCA department at CMR Institute of Technology, Bangalore. She designs & delivers effective lectures, experiments and enjoys innovations in teaching.