Next Big Thing in Higher Education
By Manoj AvinaKrishnan, Engagement Specialist and EdTech Consultant, uLektz | Monday, 30 Jul 2018, 11:24 IST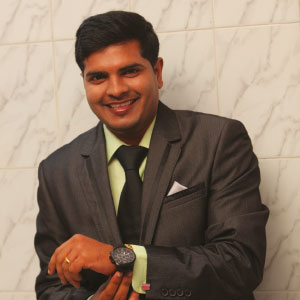 When the world is busy trying to invent the Next big tech in Higher Education or say Education as a whole, I strongly believe it as not to be the Virtual Reality, or On-demand Learning or any other alternative that comes to your mind as you read. The 100 years old competency-based learning and teaching still proves to be the best pedagogy to be followed still, but with a catch. All these years, we were mostly investing on New Technologies that would help students learn better.

But, have we invested the same amount of money and time to train the Teachers who are to impart that new technology or methodology into the Student community? Though developed Countries like USA & UK has invested equally between new technologies and Faculty Development Programmes (FDP), but is a big gap on when it comes to developing nations like INDIA with no or negligible funds for FDP.
Recently Bill Gates has hailed teaching as the next big thing in education technology. Inspite of making sense, that does not seem to be happening in recent education technology efforts i.e. the focus seems to be purely on technology ignoring teaching. Teaching ultimately, cannot be ignored because it is teachers that impart the technology into students. Hence, it is high time that we invest on training the teachers on how to use technology to make the teaching better. One such effective, efficient and motivated faculty can make hundreds of successful students.

It is high time that we invest on both tools for education and the educators equally. They need to be trained on the effective usage of such tools thus enabling them to use blended learning to achieve academic distinction among the students.

Blended Learning
According to Wikipedia, Blended learning is an education program (formal or informal) that combines online digital media with traditional classroom methods. It requires the physical presence of both teacher and student, with some element of student control over time, place, path, or pace. While students still attend "brick-and-mortar" schools with a teacher present, face-to-face classroom practices are combined with computer-mediated activities regarding content and delivery. Blended learning is also used in professional development and training settings.

Blended learning Vs Flipped Classroom

Many people tend to get confused between Blended learning & Flipped classroom. The main reason is the usage of digital content in both the pedagogies. However the main difference is that in blended learning methodology, both online content and face-to face instruction are mixed together at instructor's will to impart the learning experience. However, in flipped classroom, the students are made to watch the videos / digital content before classroom and the application of knowledge gained through the homework is applied in the classroom to evolve as a learning experience.

Conclusion

Choice of strategy lies with the instructor as both the techniques have yielded positive results on effective application. However, providing relevant tools and training is the key for the change.