Participative Collaboration for Knowledge Generation
By Dr. J C Wandemberg, Dean and Dr. Agna Fernandez, Assistant Professor, Woxsen Business School | Monday, 09 Oct 2017, 04:56 IST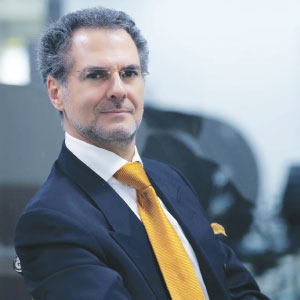 Higher education must move towards a sustained competency-building model. Employability and generative ideas are intimately linked to understanding the manner in which marketable competencies need to be embedded in every institution's initiative towards teaching, learning and research processes. As government and private colleges co-exist, there is ample scope for innovation, evolution in accordance with global standards and increased focus on original thought contribution.
Participative partnerships: Educational collaborations have taken the form of incubation centers for product development, business idea generation and evaluation, allocation of seed money towards flagging off an idea and hubs of innovation centers for research in teaching-learning practices. This is a true path towards a sustainable educational endeavor, whose goal is to push to the limit the critical-thinking skills of young minds so they discover their true potential and develop faith in their abilities by no longer just believing in themselves but start knowing themselves.
Traditional classroom techniques with their power-driven dominant hierarchies intimidate and restrict young minds in every way. Though they may act as powerful sources of knowledge transmission, working on the knowledge transmitted along with the ability to relate it to a workable commercial idea for a common good can be the cornerstone for developing global competencies. These centers help students become generative in thought and through an incremental model of independent decision making, they learn to anticipate and to get less paranoid amidst uncertainty and be comfortable amidst fluid structures in workplace relationships.
The student–teacher partnership in knowledge creation espoused by many institutions of excellence, is a right-step in this direction. Mentored in the appropriate environment, students bloom from passive receptors of knowledge to active generators of thought. Participatory curriculum development (PCD) processes and models are just beginning to gain momentum in India. PCD processes links teachers, learners, parents, community leaders, government and private business representatives, to improve ownership for the entire learning process. Participative partnerships enhance ownership in the entire learning process and benchmarks practices, as per industry requirements for further learning needs. Industry today finds that there is a paucity of employable graduates - employability in the context of knowledge, attitude and skills. There are incessant complaints about the lack of commitment and callous attitude of graduates who enter the job market. There is ample evidence to prove that participative environments foster greater creativity and commitment, promotes extra role behaviors and leads to high performance work environments, where ownership and responsibility are high. All participative engagements should have the students actively involved in designing the learning, evaluation and assessment environment.
Collaboration and cooperation are the corner stones of effective pedagogy and andragogy. In the realm of higher education, andragogical approaches represent new ways of making, sharing and using digital documents. Hence, collaboration becomes another key competency of the 21st century workforce.
Knowledge generation: Collaborative inquiry should be used as a framework to explore knowledge generation as an instructional philosophy, which assumes that adult learners have something meaningful to contribute to a learning experience. Funding and infrastructure remain fundamental towards the successful implementation of this model. Substantial self-reflection takes place in this model, which serves as a basis for self-discovery and self-renewal, a key to understanding and knowing oneself better.
The above discussion reveals that participative collaboration unearths self-awareness as students engage in a process of unlearning and become inquisitive which is the core of envisioning. Below are a few core global career competencies students develop as a result of the above process:
Optimism: Maintaining a positive and proactive "can-do" attitude under complex circumstancesSelf-regulation: Going from self-believe to self-knowledge
Embracing complexity and its contradictions: A personal attitude towards uncertain and unpredictable environments
Networking skills: The ability to build partnerships and alliances
Envisioning: The era of envisioning has begun
Global events point to the tip of the iceberg in the paradigm shift that demands the establishment of a learning environment that is highly conducive to the development of critical-thinking skills and emotional intelligence. These competencies can only be developed through an open-systems approach, whereby synergies are created catalyzing the individual abilities of each student, thus enabling businesses to become pro-actively adaptive.