Reciprocity: The Way Forward for Higher Education
By Dr. Vinitha Guptan, Dean, Taylor's Business School, Malaysia | Friday, 13 Jan 2017, 04:30 IST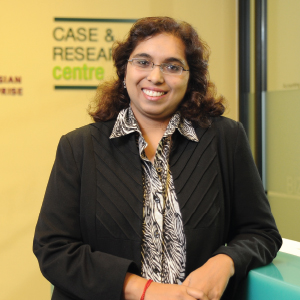 "Educating the mind without educating the heart, is no education at all" – Aristotle
For decades, higher education institutions have focused on economic development and community inclusiveness and this is seen in the voluminous research and academic output that has been produced. The main purpose of education and its outcomes is to be purposeful and intentional and as such, it is pivotal that higher education institutions embed community issues into the curriculum delivered and by engaging the students directly in these issues. There is a need to see how education is essentially about reflective learning, introspection and engagement enabling our future leaders to be reflective practitioners and values driven. Reflective learning is essentially the ability to learn through and from experience to enhance oneself while examining norms and practices. This will be the foundational aspects of connections and judgements made during the learning journey.
Internships, field research, or volunteer work is part of experiential learning and most faculties globally are familiar with this. However, service learning is distinctly different as suggested by Furco (1996) as it provides reciprocal benefits to the higher education institutions and community as well as the opportunity for students to learn by doing service to the community. By linking service-learning to the learning objectives, students provide insightful feedback based on their values and beliefs through reflections as the core of learning. Students and faculty journey through a holistic experience and they will have a sense of purpose as they reach out to communities and create meaningful and priceless experiences.
Higher Education Institutions should embrace the opportunity to connect education to the community where societal good that makes a social change in the long run is the central purpose and not only graduate employability and paper qualifications. Through integrated reflective learning, graduates will become holistic individuals and will thoroughly understand their purpose, contribution in the economic and social change of the country.
Moving away from rote learning, forced tuition to intentional and experiential learning through a greater sense of appreciation and differences will bring deep value and impact to the individual and society. Ultimately, we would like our graduates to be reflective practitioners and this can only be done if higher education institutions internalize the benefits learning through service-learning initiatives.
Learning without reflection is generally not a sustainable design and many higher education institutions have recognized this and many have focused educational development units, which incorporate reflective practices into the curriculum. The suggestion here is that, this initiative needs to be supported by community driven service-learning activities. Assessment tools that guide reflective learning through service-learning should be embedded into the curriculum throughout the institution.
Reflective practice should be the core of learning while service-learning can be the pedagogical tool used to enhance deep reflections and this would support growth and professional development of the student, faculty and society. It is timely for higher education institutions to be more innovative in multidisciplinary research and teaching where community needs are addressed through the academic pursuits and curricula integration as well as positive student attitudes. This will create a link between the academia and the community to ensure that there is true experiential learning for the greater benefit of society and to address a larger social impact landscape.
Reflective learning and service-learning cannot be taught in silos, independent of each other but needs to engage many stakeholders actively. This is because by understanding themselves and their surroundings, individuals will be able to be intentional and purposeful in the activities that they engage in.
Community outreach initiatives can thrive in higher education institutions because these institutions are the repository of knowledge and resources. This gives both purpose and meaning to our educational pursuits and builds a solid foundation for one's career, educational development, economic growth and social impact. Reflective learning through service-learning initiatives can be used as a catalyst to bring together various stakeholders, such as higher education institutions, communities, governments and the industry as reflective learning brings forth aspects and ideas that may not be identified through structured learning processes. However, regardless if education institutions engage in reflective learning through service-learning; it has limitations and is driven by the core purpose of that institution, its functions and operations.
This is just a fraction of a larger theme – the modern higher education institutions are changing in all aspects and it is imperative that changes are made to ensure graduate attributes are enhanced and meet the industry requirements.
Ultimately, to alleviate community needs while having a deeper appreciation and understanding of the academic curriculum, reflective learning through the engagement in service-learning initiatives is imperative. Reflective learning through engagement in service learning is seen as an innovative business process that would assist Higher Education Institutions to manage their financial, social and environmental risks, obligations and opportunities. This is certainly aligned to business sustainability, which focuses on managing the triple bottom line of profits, people and planet. Thus, reciprocity is the only way forward for us in Higher Education.