Reconstructing Engineering Education
By Prof Shubha Pandit, Principal, K.J. Somaiya College of Engineering | Tuesday, 12 Jul 2016, 05:01 IST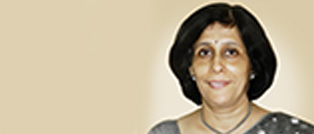 When one thinks of engineers, common perception is of nerds, or geeks, or people engrossed in calculations and books. What most people do not realize is that engineering can be creative. It is the creativity and imagination that have been gifted by Einstein, Steve jobs and Stephen Hawking to the world. Automobile designing, bridge design, robot designing are a result of creativity and innovation in engineering.
Lately often one hears of the best of engineering and innovations being developed by Indians who have schooled in India and gone abroad. How is it that they could do great work there?
Education of engineering needs to be seen differently. It has to be moved from the classrooms to the field, for it is there in the field, that the student faces the challenges such as implementation in adverse climatic conditions, environmental changes, and time constraints.
Engineering by necessity has to be taught by engineering experts, who while being experts in their field are not trained in teaching. Thus, engineering education must learn the art of teaching and incorporate methods to teach in a way that is effective and engaging. In addition, one needs to be more receptive and open to new ideas while educating the teacher should be sensitizing their students. Such an approach contributes not only towards rationale thinking, knowledge and scientific bent of mind, but also encourages creativity. Students should be encouraged to be on the field instead of the classrooms, to grease their hands and get on to the job, instead of restricting themselves in the classrooms with their books and notes. In addition to being sound in the technical knowledge, it is equally important to learn by hands- on -experience.
Forming teams for a project for instance, teaches team management, work planning, team building, project management, brain storming. It builds a sense of responsibility, and acts as a confidence booster. These are qualities, which students will find of tremendous help when the students go out to work in the industry.
Today's youth can access information easily; hence, it appears that traditional methods of teaching through books alone may not be effective or exciting for them. They need to update themselves. Besides, with developments in science and technology happening very rapidly, students need to learn how to access information and put it to use. It is important to not only know what you know but also know what is out there.
With access to internet learning can be across countries, and the power to learn and discuss with students from different countries should be considered as a part of learning .Internet learning also encourages them group learning. It is also important to encourage, interdisciplinary discussions, projects, competition participation, fieldwork, entrepreneurship, awareness of social causes as all these can be triggers of innovation.
Engineering education is about letting the imagination fly, teaching the science to structure the solution and trying to make the impossible possible.
In a country like India where there are significant infrastructural and developmental issues, the importance of the role of engineering cannot be emphasized enough. From solar lights Tobio gases to solar auto riskshaws and many other such innovations have their foundations in engineering. This also offers enormous innovation and entrepreneur opportunities for students. Engineering education thus must inculcate a social bent of mind. Making students work in rural areas for instance not only gives exposure to traditional and local solutions that can be used in a scientific way but also it is important for students to understand the challenges faced in implementing solutions in these areas.
At the same time India as a country is seen as technology solution provider and exporter of technology in engineering to underdeveloped and developing countries. These areas again are bringing up interesting challenges in the field of engineering.
Taking this thought forward it becomes a natural step that engineering education must also expose students to concepts such as finance marketing and customer need analysis. The success for apple for instance has always been on observation of human lifestyle and creating technology solutions for the same. This is only possible when students of engineering move out from the labs and look at the world from a different perspective.
There are many successful takes of entrepreneurship in engineering .It is important therefore for the education institutions to facilitate and be a part of encouraging this further.
Incubation centers therefore play a significant role in engineering education. Here the role of the educationist moves from teaching to a guide, motivator and facilitator. Research and development are an expensive proposition and ability to generate funding and operate, as startups require a skill set that needs to be inculcated. Therefore educating engineering should also encourage discussions through participation in such forums.
Here again the role of the education institution is to teach how to think beyond the box, to open minds of the students from seeing beyond the obvious and more over to teach that learning can come from anywhere.
About the Author: Prof Shubha Pandit
She is the principal of K J Somaiya College of Engineering, Mumbai. She is a PhD holder from IIT Bombay and has Co-authored Book named "Computational Methods in Large Sparse Power System Analysis: An OO Approach." With years of experience in teaching and administration, she believes that the lessons in engineering cannot be confined to only classroom teaching.