Research in Business Schools: A 3S framework
By Dr Moid U. Ahmad ,Faculty Jaipuria Institute of Management | Thursday, 06 Jul 2017, 08:43 IST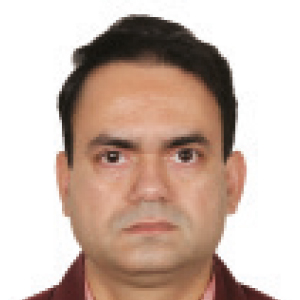 The Cambridge dictionary defines 'research', as 'a detailed study of a subject, especially in order to discover (new) information or reaches a (new) understanding'. Research is one of a critical component of the internal efficiency of an education system in a business school. The research paradox in business schools is that they have to work with the agenda of involving contradictory goals of being an academic institute as well as a sustainable business, (Crainer and Dearlove, 1998). The issue of research in business schools can be discussed from three broad perspectives. They are Significance, Scope and Scheme, respectively, which together, can be termed as the '3S' model or 'SSS' model of research in business schools.
'Significance' of research in business schools:

The utility, relevance and usage of business research are perhaps the most critical aspect of the research process at business schools. The primary user of business research is predominantly the business executive and decisions makers, along with students, researchers and policy makers. Can the research be used by its users? How do we transmit the learning's and findings to its users? The 'managerial implications' or 'Implications for Practice (IFP)' section of every research document is perhaps the answer to these questions. Eckhardt and Wetherbe (2014), Bennis and O'Toole,( 2005) emphasise that perhaps a good way to make business school research more relevant is that it should emulate the research processes at medical schools to make it more relevant and useful. Thomas and Wilson (2009) are of the opinion that it is the combined effect of dissemination and consumption of knowledge which is critical in research.

'Scope' of research in business schools:

The scope of research in business schools can be understood as its range. Here, the theme and focus of research become imperative. Should management research be focused on a single functional domain or should it be integrative of multiple functional domains? It may be argued that research from different functional areas are integrated by a decision maker for usage but the focus of a business school on specialised research or holistic research should be discussed by respective schools. This approach may create a paradox. Specialised research is recognised and wins awards. Specialised research may be relevant for research in science but not much in management as here the research has to be holistic and general. Consequently, it is expected that the research papers based on the literature review or content analysis will gain prominence in times to come.
'Scheme' of business research:

A 'Scheme' can be understood as a plan or an agenda for action. Research in business schools should follow a scheme according to vision and mission of the respective school. Ahmad (2017) suggested a model for business schools based on contemporary and popular accreditation processes. Considering the accrediting procedures, in a research scheme, measurement of research becomes very imperative and thus, a mechanism should be developed in the system of a business school which measures and encourages relevant business research.

The treatment of business cases and research as an intellectual output should be different. Cases are a pedagogical development and may not be considered as research output but their utility cannot be doubted. Documented business cases will always be relevant for a business school for their utility as a pedagogical tool and as examples of good or bad management practices. The quality of cases, non-technical books, articles and other published documents should be considered while working on a research policy and scheme. The criteria given for promotion and reward in a university is same for all the departments, including business studies department. This does not seems logical

The utility and significance of peer review system for accepting a research paper for publication in a journal should be discussed more. Doctoral research helps to refresh and energise the senior faculty and also helps to encourage the junior scholars, improving research quality in the process. The doctorate programs should be more outcomes driven rather than process driven. As an input to the doctoral process and faculty recruitment, the domain and stream of qualifying degree need to be debated and incorporated in the research scheme of a business school.

There seems to be a lack of consistency in the approach towards research in business schools by different sections of academia, corporate and other stakeholders. There is no uniformity in thought and action on issues such as objective, focus, evaluation and usage of research in business schools. However, there seems to be an agreement that no internal system of business schools can sustain without the research component embedded in it. The 3S or SSS model enables a stakeholder to take a holistic view of research in business schools. The Significance, Scope and Scheme of research may vary considering the Vision, Mission and Strategy of the respective business school.

Dr Moid U. Ahmad

He is currently the Assistant professor at the Jaipuria Institute of Management. He holds a doctorate degree in management and has published various scholarly articles. He is the author of a well appreciated business fiction 'An Uncommon Life' and a technical book, 'Short cases in Banking and Finance.'