Residential Schools: A platform for Leaders of tomorrow
By Amith Bajla, Founder, Taurian World School | Monday, 30 Jul 2018, 12:25 IST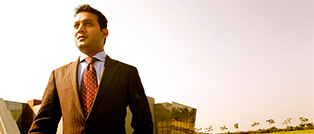 Residential schools shape you to become independent individuals. For many parents the choice between a day school near their house and a distant boarding school is a tough one. Should the child enjoy the comforts of home living or the facilities and opportunities of a residential school?
Residential schools contribute to the all-round personality development of the students and enhancing the skills required for youngsters looking to establish themselves into an unknown future. Opportunities are abound to hone skills such as communication, problem-solving and creativity which are now considered vital in the ever-changing modern world. Residential school students are able to think independently and manage themselves in various situations. The boarding school experience is one that students will constantly remember and draw upon throughout their lives. As they say, life-long friendships and fond memories are etched in the mind forever.
Advantages of Boarding School over a Day School
Boarding schools have several benefits and in today's world there are a number of boarding schools offering a wide range of facilities and infrastructure for parents to choose as per their needs, expectations and affordability.
Students from varied countries, diverse cultures and communities live together in a closely knit environment. Not only do they get equal attention but also experience similar benefits and follow similar rules and lifestyle. Living in a boarding school is like living in a global community that helps you become more understanding and tolerant of one another. Boarding schools help mould and instil the basic core values of trust, love and respect, the very essence of a great character that shapes a healthy community, state, country and nations. Students are taught to be disciplined, punctual, and independent and grow up to be responsible citizens. Students are exposed to various aspects of leadership and an overall emotional, physical and academic development is more balanced as their progress is monitored far better than conventional day schools. Teachers identify and help students realize their full potential – to believe in themselves and compete with a never dying spirit. The lessons in life learned in boarding school lay a solid foundation for adulthood.
Residential Schools then and now
Some of the most renowned and well established residential schools in India were established well before the Country got its independence in 1947. The era had the luxury of building residential schools on vast open spaces. Located away from the hustle and bustles of city life and nestled in the beautiful plateaus and hill locks, these schools were all designed to be self sufficient. The whole atmosphere was based on Gurukul – home away from home, living in ashrams, with simple uniforms.
Residential schools back then provided education upto +2 levels and free education to poor but meritorious students. In addition to the academic schedule, extracurricular activities such as music, fine arts, crafts, wood-work, clay modelling, gardening, photography, painting, drama, debates and elocution were also mandatory. These formed a routine for the holistic development of the students', balancing between academics, work, play and rest.
On the other hand, most of the residential schools established in the 21st century do not have the luxury of vast open campuses but have promising infrastructure and facilities to match up to some of the best international schools. The modern residential schools have adopted the best practices from yester years and executed the same to suit the convenience and meet the requirements of parents. Residential schools are also able to offer State Board, National, well as International level curriculum. They are also well positioned to provide coaching classes for various competitive examinations at state and national level. Focusing on international exposure through the various educational tour programs and student exchange programs, the ultimate goal is creating future global leaders.
Changing Trends in residential schools
The Residential School concept has strong advantages but the advantages today are different to what they were set up for.
The residential school system in India is linked to the mythological era where kings used to send their children for certain number of years to a "gurukul" to inculcate spiritual as well as material knowledge. The ideology was to create citizens who are self-disciplined and self-aware. Bullying and corporal punishments such as caning used to be part and parcel of the boarding culture. Parents played very little role in the development of the child and it was more a matter of carrying on the family tradition by admitting a child in a boarding school. Above all, priority was the Brand name associated to the child's records.
Over the years the world has gone through tremendous changes and it continues to do so at an even faster pace. It is now more about giving students a global perspective and exposure that stretches beyond boarders. They are now warmer places than they once were and more in touch with home. ''Flexi-boarding'' has become common, allowing working parents to entrust the care of their children to the school while they pursue their busy lives, and to have them at home when they want.
Residential programme are designed to teach the qualities of resilience, adaptability and self-awareness; the skills of successful collaboration and the value of leadership as service. It is all about preparing a child for global leadership positions anywhere in the world and more so about understanding "network" and "old school ties".
About the Author : Amith Bajla
Bajla is a young social entrepreneur and an alumnus of the London School of Economics. At an age of 35, he established Taurian World School -a world class school in the backward areas of Ranchi and visions to establish 100 such schools. He hails from Deogarh, Jharkhand, wherein his family has been associated with multiple educational and religious institutions, including the Rama Devi Bajla Mahila College, Ram Krishna Mission School and the DAV school.