Smooth sailing; parameters of learning at school to reach beyond
By Anit Arora, Principal, Cambridge International School Dasuya, Punjab | Monday, 01 May 2017, 05:34 IST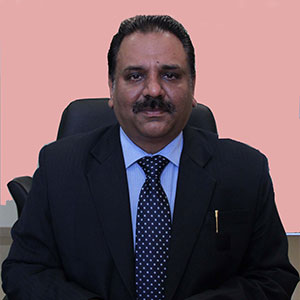 As an educator, the quintessential focus of learning is the growth of a child as a unique personality who will one day step out of the secure confines of parents and educators and will be ready to make individual choices for a better future.
As a preliminary institution of Education we at Cambridge International School Dasuya plan for reception of knowledge by the mind and in accordance the mind senses the content as per natural selection of its highest defined tendency. Focusing on Real World Learning experience for each individual, engaging activities and differentiation techniques are essential to impart better understanding of the content across all learning styles. Well defined learning resources, digital and physical, reinforce knowledge and comprehension. All of the above provide several sensory experiences for each child. Collaborative learning techniques, problem solving activities, Research and real world learning experiences provided in and outside classrooms must aim to involve students actively in learning.
The presence of peer and parent becomes supportive in nature while the school adopts the policy of regular feedback. Teacher tries to create Anecdotal record of each child to learn the socio economic background through parents and peer. This helps to understand the behaviour of the child and his / her specific needs, mood swings etc... Teacher and taught verbal and non verbal communication is given priority as we need to sense their apprehensions, for their areas of improvement and need for appreciation, during instances of achievement.
Change ignites interest; As we provide a myriad of engaging opportunities to learn, students grasp concepts, make inferences, comprehend details and evaluate benefits of attained knowledge through synthesis and analysis. The mind becomes capable of understanding day to day problems and programs reactions accordingly. This leads to inculcating problem solving skills and bring them closer to real world learning experiences which would be beneficial as they take their initial steps into higher education.
Collaborative learning techniques contribute towards natural selection of our individual nature such as risk taker, creative, researcher etc. An individual's nature may comprise of more than one quality and they all work in tandem with each other. Schools provide multiple scholastic and co scholastic platforms for students to explore their learning styles and skills while they are gaining understanding of acquired knowledge. Opportunity and the right choice give young minds momentum and motivation to strive for higher order skills.
At the other end of the spectrum, increasingly higher expectations for an engaging education meet with a changed role of the teacher in the transition years from K-12 schooling to a college/university setting. Need instigates methodology; hence K-12 teachers have deep expertise in pedagogy, whereas college professors are more focused in their subject areas. The college faculty that typically takes the first year classes does have an impressive background in research and analysis. With such vastly different and equally important skill sets in the educational spectrum, there is an urgent need for K-12 teachers and college professors to collaborate. Strong collaborations would enhance the quality of instruction for both parties, the understanding of what types of teaching and learning are happening in each setting, and assist students in their transition from the school to the college.
Educators in pursuit of learning ……. and it goes on