Technology as a Catalyst for Higher Education
By Raj Mruthyunjayappa, Managing Director - APAC & EMEA, Talisma Corporation | Thursday, 20 Oct 2016, 05:19 IST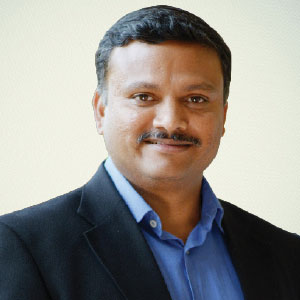 These are indeed testing times for higher education institutions (HEIs). On one hand campuses are working hard to improve the quantity and quality of student intake while on the other the influence of regulatory norms and competition on day-to-day operations is growing. The shadow of disruptive forces ready to create discomfort for campuses is looming large on the horizon.
Technological innovation is now changing the way universities seek to teach and students wish to learn. It holds the key to meeting the growing demand for
higher education
in an affordable, cost-effective way.
Technology
is increasingly playing an indispensable role in ensuring that higher education institutions are responsive to today's fast-moving global economy. Technology has made it possible, for instance to engage thousands of students simultaneously without sacrificing quality of education.
Campuses are now being graded at a global level on over 100 parameters. With the ranking playing a major role in influencing the quality of student intake, campuses can no longer ignore it. Though ranking systems based on research publications and citations is still around, placements, student services, education models, brand and curricula are becoming the new benchmarks for assessing campuses. On the regulatory front, campuses are facing multiple challenges.
As of today, only a few campuses have deployed tools that deliver deep insights into operations, student services and learning. Without proper tools, filing statutory reports backed by documentary evidence becomes a tough task. This could lead to a delay or an outright denial of compliance certification by relevant authorities. Any one of these drivers would have a significant impact on the industry, but the synergy of all four combined results in a "Super Storm" that all institutions of higher education must recognize, navigate and overcome.
The need for an On-demand model
There is a paradigm shift occurring in the sector that is pushing
educational institutions
towards making education more student-centric. A key development in this area is the emergence of on-demand model of education whose foundation rests on offering more choices to students. These choices range from curriculum, mode of teaching and delivery and pace of learning. This is an area where technology is already playing a significant role at the global level. The advent and success of
Massive Open Online Courses (MOOCs)
with open access features such licensing of content, structure and learning goals are appealing in a big way to a new generation of learners schooled in a world that has always been online.
Flexibility lies at the heart of today's campuses. By leaving ample space for disruption in operations, student engagement tactics and long term vision, campuses can prepare themselves to manage disruption better and avoid being swept by it. Campuses are working to prepare themselves to manage disruption by investing in processes, people and software applications that deliver rich insights, aid in decision making and offer a platform for working out strategies and tactics aligned to their high level and specific goals. Technology is offering campuses a strong platform to address their current and emerging needs.
Specific technology application benefits have also been clearly identified. Processed analytical data helps campuses plan and minimize wastage of time, resources, energy and bandwidth. A higher degree of automation is highly desirable as it frees up employees, faculty and management to help them bring a greater degree of focus on evolving strategies and tactics designed to manage disruptive super storms.

A Higher Education Preparedness Survey conducted by us this year reveals infrastructure utilization and technology as priority areas for campuses across the country. Consolidating infrastructure (80 percent), improving ranking (78 percent), adopting IT (74 percent), and enhancing placements (73 percent) were areas that were prominent on the radar of campuses across the country. This survey is a clear pointer to the institutional priorities with IT being seen not just as an enabler but as a standalone priority that presents a defined competitive advantage which cannot be side-lined.

Raj Mruthyunjayappa

Raj Mruthyunjayappa manages operations for Campus Management across its Asia-Pacific, Europe, Middle East and Africa divisions and is managing Director of Talisma Corporation, which is wholly owned subsidiary of Campus Management Corporation. He has successfully spearheaded Talisma's foray into SaaS and cloud computing along with emerging frontiers such as social media marketing and enterprise mobility, as well as the launch of citizen relationship management software solutions for public sector org.