The Progressive Development of Fashion Industry in India
By R.C. Dalal, Executive Director, JD Institute of Fashion Technology | Tuesday, 17 Jul 2018, 10:43 IST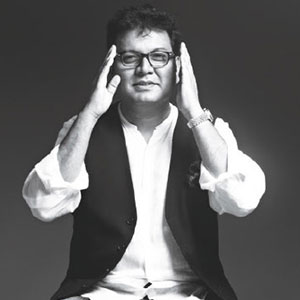 The growth of industry is based on increasing demand of textile and apparel market in India. The textile and clothing sector is one of the oldest industries in India. According to the Indian Brand Equity Foundation the Indian textile industry is estimated around 108 billion dollars and is expected to reach 223 billion dollars by 2021. To meet this ever-growing demand and maintain the right balance between demand and supply, the industry keeps reinventing itself to match the needs of the hyper-aware customers with latest advancements in technology and new techniques to increase productivity, reduce costs and thereby generating more revenues.
The export-oriented units are now moving to unit production systems rather than the assembly productions. There is an increase in the use of software like LECTRA, eliminating the need of a number of hand-operated systems. Textile industry has come up with recycled fabrics, fabrics with sensors, fabrics with medical benefits, along with advancements in digital printing and so on. In order to cater to this, the upcoming brigade of student designers need to keep themselves updated about the recent advancements in technology along with having strong design sensibilities.
Higher education needs to promote the idea of a balance between the design acumen and technological advancements so as to churn out designers who can provide viable solutions to customer requirement. As educators in this field, we are constantly working to make the students explore and push their abilities to reach new heights of success.
With a plethora of courses available today, it is extremely important for students out from school to explore all options and take a rational decision by doing a self-evaluation prior to charting out their career path in these highly competitive times.
We are living in an era where students want to move ahead in their careers as fast as possible. When it comes to education, it has become a means to an end. My advice to the young generation of today is that a career should always be chosen depending upon one's interest and passion. Undoubtedly, the skill set present should be taken into consideration as well, while making a career choice. We as a Fashion Institute always believe in the fact that percentage is not equal to an individual's potential and that calibre is always greater than exam results.
The fashion industry satisfies the artistic fancies and the materialistic needs of the people. It promises glamour, success, fame and a high pay package to the talented people. If you have an inclination for style, creativity and originality, a career in fashion designing is the one tailor made for you.
This industry offers abundant opportunities for artistic, hard working and enthusiastic people. The scenario for fashion design graduates in India is quite promising. Thanks to the enormous and ever increasing demand for 'designer wear' and the equally outsized quantity of exports. (As told to HER Team)
R.C. Dalal
R.C. Dalal is currently the Executive Director of JD Institute of Fashion Technology. He was the teacher of notable alumni's in the film Industry like Rocky.s, Gaurav Chhabra, Urvashi Kaur and many more.