A Career in Risk Management
By Subhashis Nath, Mentor, Global Risk Management Institute | Wednesday, 19 Jul 2017, 05:32 IST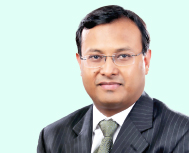 In today's time when there is so much uncertainty attached to businesses around the globe, companies now have to manage their risks more effectively than ever before. Risk is omnipresent, and so needs to be managed in all business processes like HR, finance, sales and marketing, procurement, logistics and across all sectors like services, hospitality, banking, manufacturing and so on. Risk Managers are in demand globally. All organizations are looking for skilled risk managers to help them manage their risk more effectively and help to enhance business value.
Risk analytics aid the organizations to make efficient and effective decisions. It enables them to make risk-aware decisions through smarter risk management programs that further help them to improve business performance and lead to better outcomes. Currently, due to lack of trained risk management professionals, organizations are managing by either investing heavily on trainings or by hiring trained resources from outside to meet their needs. The initial phase in the untrained employee's career leads to lower productivity. The Risk advisory services globally alone have a market size of $10 BN +, growing at an extremely fast rate of approx 40 – 45 percent YOY. Top 250 companies spend around USD 30-50 mn each on risk-related activities the world over. The figures clearly represent that Risk Management as a career option has a bright future for aspiring professionals. It is clearly one of its kind programs in India which provides an edge to trained Risk Management professionals over other professionals in industry.
Most medium and large organisations include in-house risk management functions to deal with the intense complexities in today's business environment. Organisations also employ the services of independent risk consulting firms and specialists to manage their risk quotient emerging from various internal and external factors. Even in the public sector, various health trusts, fire and rescue services, railways, police authorities and state and central governments regularly employ risk managers.
Risk managers develop policies to ensure that organisations comply with the corporate governance requirements, legal safety norms, industry practices, etc. It is not just about crunching numbers either. Risk specialists work with clients, providing expert advice and helping them mitigate all type of risks – operational, strategic, financial, and regulatory and compliance. They also interact with senior executives to share business insights for developing effective organisational goals and strategies. Risk Managers also play multiple roles in managing risks across the length and breadth of the organization. The fundamental task of a Risk Manager is to design, monitor and measure the risks portfolio of an organization, and then take adequate steps to mitigate all potential risks. This requires a good understanding of business value chain, internal and external factors impacting business, market dynamics, quantitative techniques like data analytics, understanding of IT setups and so on for a Risk Manager to effectively analyse the business and take informed decisions. The Risk Manager must be capable of managing all type of risks like strategic, operational, compliance, regulatory and financial risk for an organization / client.
A student armed with specialized education in Risk Management is believed to have faster career track, as compared to their peers who join with more generic qualifications. This will hold true for all professionals pursuing a career in the domain of risk, compliance, controllership and internal audits. The vast range of career options for a Risk Manager across industries are Services, Manufacturing, Insurance, Banking, Retail, Healthcare, Consulting, Entrepreneurship in industry. They are also having opportunities in corporate governance function, Controllership/ Audit department and Corporate Finance function of an organization.
As a whole, risk management makes a great career option. The demand for risk managers is an all-time high, so with the right knowledge and a right guidance, one can get closer to the
dream career.