Dual Specialization in Professional Courses is a Smart Way to Secure Career
By Prof. Ramola Kumar, Dean, Delhi School of Communication | Monday, 30 Jul 2018, 11:36 IST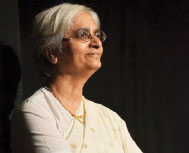 The growth of industries is not just depended on demand and supply; it also gets influenced by time, which is changing constantly. While the 80s was the decade of doctors and civil engineers, 90s was the era of IT and Management graduates. The first five years of the new millennium were quite lucrative for real estate and retail professionals, and then comes a swarm in the education sector. Presently, these are the AI and Robotics engineers who are ruling the job market. Those working in the real estate during 2000 to 2007 were getting fat pay packets, now many of them don't even have a job. Expertise in a single work domain cannot help to sustain one's career growth, so possessing degrees as well as skills in dual areas is the way out to a career crisis.
The Changing Equation
A double-edged sword is always considered more powerful than a saber. Similarly, dual specialization in a professional course brings more career opportunities than a solo program. For instance, in the age of social media revolutions, if a candidate has a degree in Public Relations & Digital Marketing, then his/her career prospects become many times brighter than a Public Relations graduate. Likewise, degrees in Advertising & Entertainment Management, Journalism & Mass Communication, Retail & E-commerce, Hospitality & Hospital Management, IT & Electronics, and HR & Industrial Relations attract the recruiters more than the conventional single subject specialization.
At Par with Time
In many developed countries, various engineering and technology colleges have joined hand with schools of arts & humanities to pursue their passions and get an extra edge over competitors. Though this concept is new to India, educationists with global vision and mindset are quite successful in adapting this change. Inspired by Wellesley College of Massachusetts, US, the Vedica provides 18 months postgraduate program in management for women where besides given focus on core management subjects, equal space is provided to liberal arts and humanities. Dual specialization is not just helpful in making one's entry into the corporate world, but those who carve to make a niche in the academic world can choose a topic of their own interest while pursuing a fellowship or post-doctorate program.
Saving the Education Cost
On an average, every year Indian students spend more than $7 billion for taking admissions in foreign universities. A degree from the B and C grades colleges of America and Europe after spending 20 lakhs or more rupees is not a safer way to secure career because degrees from B category foreign institutions are losing charm in India. In contrast, if one has a dual degree from any college of repute in India than probabilities of getting long-term successes in professional life are far better than a foreign return graduate. This way one can save the career as well as money. Hence, pursuing a professional course that offers dual specialization is the need of 21st century's career war.
The Crisis Rescuer
Recession, inflation, international trade, availability of the resources, changing market trends, political instability or natural calamity in a region can disruptively affect the growth of particular industries. The global economic recession of 2008 was a great disappointment for India's textile, fashion, and real estate industries. To mitigate the losses, employers were compelled to adopt downsize their workforce, and eventually thousands of people become unemployed overnight. It was really a tough time for many, there were only a few people who could switch over to other industries, but a majority failed to find better alternatives as their qualifications/degrees were irrelevant in alternate industries. Whereas, people with dual degrees, were fortunate enough to meet eligibility criteria in other sectors. Thus, dual specialization emerges as a rescuer for them in the recession time.
Pass to Promotion
Human resources are the most difficult ones to deal and manage, and this is the reason why companies prefer minimizing their manpower with advanced machines and robotics to ensure fewer conflicts. A professional degree with dual specialization not only helps a candidate to negotiate for a better salary package at the time of facing a job interview, but it also garners incentives and hike, when one competes for the promotion. In every professional organization, HR managers follow a standard evaluation format to rate the worth of an employee and professional education is one of the most indispensable parts of it. Eventually, employees with dual degrees secure more points and take advantage of it.