Engineering, more than just a Course of Study
By Prof. TSK Murthy, Dean, Mahindra Ecole Centrale | Monday, 30 Jul 2018, 11:58 IST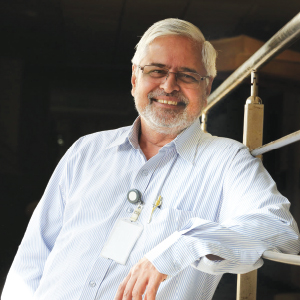 The education system cannot be oblivious to the requirements of the industry's needs and must produce engineering graduates who are employable. Institutions need to see and understand the urgent need to bridge the skills gap among fresh graduates and look forward to Industries spelling out what they are looking for and accordingly flex the curriculum to meet these needs. Industries, especially in India, have been mostly indifferent to the engineering institutions and Universities. Hence, for these engineering universities to survive and do well, it is mandatory to reach out and seek partnerships in growth with industries.
The skill gap between academia and industry that exists now is a huge one. In order to abate these day to day challenges, measures need to be taken. Experts from industries can act as adjunct teachers at institutions to teach the nuances in their industry, this particular gesture can greatly improve the technical understanding of students. Institutions can also help by not drafting their respective curriculum too rigidly and should be willing to include programs which can cater to the evolving industrial needs. Students too should view internships as an opportunity to learn and make an indelible impression with their contribution which might result in employment. Educational institutions need to be connected at the hip with the industry in addressing their problems. When this is done, industries will not take interning students for a non-value added or a non-productive activity.
Given a proper thought, technology in the core engineering sector is today, actually changing rapidly. Hence, the scope in the engineering field is enormous for those who are well equipped, creative, knowledgeable and passionate. A little bit of passion, creativity and the ability to learn and relearn can go a long way. As long as one studies for the sake of learning and imbibing knowledge, opportunities have always been plenty. Newer materials, unconventional structural construction, memory based alloys, Nano materials, fault tolerant techniques, control algorithms, hardware-in-loop simulations, additive manufacturing are prevalent these days across industries. And, modern manufacturing methods in the curriculum can not only to address the current but also the emerging products in the near future in these fields to widen the scope.
In a developing economy of a growing nation, the need for young employees is at large. However, the courses taught in many institutions tend to be theoretical. Just theoretical knowledge can never be enough to help in the industrial activities, once a student graduates. The graduating engineers need to be hands-on and be ready to dirty their hands on the field. A proposal thus, to have extensive laboratory sessions in the academics and group projects should be made. What the system is now missing is the bigger picture. In management schools, subjects are taught through case studies. The same can be applied to engineering institutes as well. This means understanding multiple views, agree to disagree and yet follow what the group has finally decided in terms of project management, costing, schedule and quality.
Product and technology obsolescence is so rapid in this age. It is not any longer the big eating the small but the faster ones swallowing the slower ones. Hasn't the game of cricket itself moved from 5 days of test cricket to one day matches to now a really fast paced 20-20 being the most popular format of the game? Similar things are happening in the industrial front. Rapid prototyping, high speed communications, digital convergence, and many other technologies are addressing this speed requirement. Thus, academics should include such aspects in addition to the basic principles of engineering. Engineering is more than just definitions on text books. It is an art which has the power to shape the future. (As told to HER Team).