Globalization and Technology in Today's Management Education
By Dr. Rajan Saxena, Vice Chancellor, Narsee Monjee Institute of Management Studies | Monday, 30 Jul 2018, 11:57 IST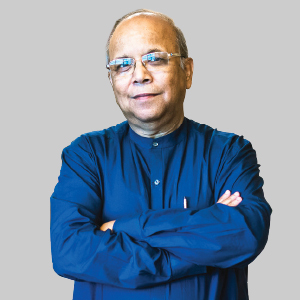 Management education is truly global in nature. It is one degree which is recognized world-over and has the same kind of connotation. Today, with globalization in education, there are portions of curriculum being developed in different parts of the world and through the internet, business school are learning of the experiences of other business schools at the national and global level. The sector, today, is very competitive and in the future it is going to become far more competitive. This competition is not just from the physical campuses of the various institutions, national and international, but also from the other education formats such as the MOOC (massive open online course) and other technology enabled education models available today. Therefore, the competition today is coming up in different forms itself, and what is necessary for institutions is innovation. Programmes have to be made to be more relevant in today's globalized society and technology has to be included so that the institute can stay connected with the entire student community. Institutions now need to adapt to the changing world which is competitive and where technology is a driving force. Technology has changed the way students are learning, and the way programmes can be delivered to the world at large.
Technology has also affected students on a global scale. Students today are far more technology savvy and a lot more aware than their predecessors. This is largely because this is the 'Google Generation'. Information is available at the click of a button and this is very empowering for the students. It is, therefore, important for leading institution to develop an engagement model where students are encouraged to participate not just in class discussions but even in programme development, developing course outline structures and contributing to the learning material itself. Students, today, want to be involved and educational institutions will have to look at collaborative tools to build these linkages.
If student are to remain competitive at the global level, they have to be able to develop conception skills, execution skills, relational skills, tolerance for diversity, and living in balance with the environment. They also should be able to develop their creativity skill. Skills like conceptualization, problem analysis; problem solving and implementation skills need to be developed in students, irrespective of the industry and the company. This might help narrow the gap between industries and business schools.
The prevailing issue of gaps between academia and industry is a global problem. Nonetheles, the problem of the gap has become more acute in India. Management education cannot be restricted to relying on only one kind of company or industry to answer to the needs of the industry for skilled workers. Another way would be to bring the industry into institutions by having companies teach courses. Here a faculty from the company designs and teaches a course providing the students with in-depth knowledge of the subject from the industry. Academia also needs to engage with the industry where a faculty member participates in an intensive internship in a company. Afterwards, courses are then formulated around the experiential learning in the industry.
In the globalized education sector, the pedagogy is a hybrid of both classroom and online learning. Because of globalization, it is possible today to create Flip classroom where students in two different countries can study from the same courses at almost the same time despite time differences. Another emerging trend is the immersion programmes. Here there is an exchange of students from different cultural background with foreign business schools to develop cross- cultural, global mindsets. Simulation exercises and gaming technology are also emerging as tools for teaching various subjects such as principles of competitive strategy and so on.
The world is an interdependent one and corporations are increasingly reaching out to the various geographies in the physical and online spaces. Management education cannot isolate itself from this global outlook particularly when the industry is a global one as well. There is a need to understand global businesses, global brands and the global market. That is possible by bringing in foreign students into the programmes and the global outlook into the curriculum so that students can get a view which is not parochial and are able to compete in the global market.
One of the biggest challenges we face is to make this country a global hub of education. The government has to create a scholarship centre which is more student-centric, which has a more global outlook and that involves the stakeholders. At the moment the regulations do not encourage innovations and are not forward looking. In this age of innovation, these structures have got to be demolished and a new model institution can be created which could innovate and reach out to the world market
Globalization has created a league of business schools that have the capacity to build a knowledge base which can benefit any community in the world. In a way globalization and technology combined together have led towards the democratization of knowledge where all people are contributing to knowledge.