Higher Education in India: The Way Ahead
By Prof. RSS Mani, Vice President -Institutional Development, ITM Group of Institutions | Monday, 30 Jul 2018, 11:28 IST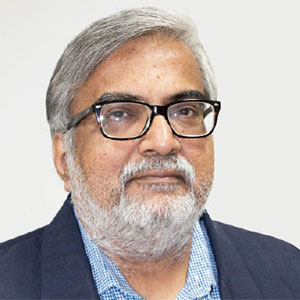 Higher Education in India is going through a positive transformation. We see a trend, where student aspirations & industry expectations are on the rise. Further, a churn is happening as the regulatory mechanisms are becoming more stringent, which will lead to the survival of the fittest.Thus, many of the institutions that came into existence during boom time with super infrastructure and modern facilities are unable to sustain the test of time in the absence of qualified faculty and proper intellectual resources.
A current trend that is visible in the students is the desire that higher education programmes should lead to confirmed employment opportunities. They are not satisfied that degrees at the bachelor's level or masters level merely equip them with fundamentals and they need to further skill up themselves to get decent jobs. Thus, we are seeing a change wherein courses in engineering, management and even CA include a good component of soft skills, digital literacy and such to make them more employable.
I strongly feel that both the engineering and the MBA programmes in their current format have reached saturation point and need to be reinvented for survival in the long run. The demand for doing an Engineering degree would continue; however, the aspiring students would be more choosy about where they would like to study. This means the institutions with a good brand value would be in greater demand. Further, the student would also seek options that combine a niche area along with his core area of study such as MBA IT with specialization in Data Analytics. I also see a trend wherein the integrated kinds of programmes are becoming more popular i.e. B.Tech plus MBA done in 5 years or the 5 years integrated B.Com LLB course in Law. Another trend is the increasing popularity of architecture & design as standalone careers. The demand for B Arch and B Design has gone up significantly in the last 5 years and the aspirant's numbers have multiplied exponentially.
The MBA programme too has reached its pinnacle of glory and now is under scrutiny and review. Here too, the aspirant has become more choosy and would like to join a preferred institution of his choice based on its brand value. Further, aspirants are now clearly seeking outcomes, which are measurable at the end of the course i.e. they are almost expecting job guarantee. New MBA specializations such as digital media marketing, big data analytics and such are attracting more students. But, there is a current shortage of seats for these areas of study. Further, the MBA market has become extremely price sensitive. Besides the minimum expectations of a student, include a fully wired campus, online learning modules, plenty of industrial interaction, grooming & etiquette sessions and such to make them better equipped to cope up with the demands of industries. Further, we see a lot of modified versions of the part time MBA courses on offer such as executive MBA, online MBA, and such. But these are at their infancy and need to establish themselves.
Excellence in Higher education and high quality is only possible if we have the best of teachers. The most important step that needs to taken at the macro level in our country is to position teaching as an attractive option and should be given its place of pride as an employment option. Sad but true, the teaching profession is often seen as a last choice among all other career options. As a consequence of this, many people who are in the teaching profession are not into it whole heartedly. This has a direct bearing on their performance and willingness to develop further. Fortunately, in recent times there is a lot of emphasis on teacher education in educational institutions. This includes equipping them with new skills such as use of multimedia, online learning and teaching tools and presentation skills. These efforts have significantly improved the quality of teaching and made a positive impact on the absorption levels of the students. However, this puts the teachers in an extra pressure, who are already over worked & underpaid.
Further, in many institutions of higher education, many retirees from industry seek a second career. Though, they come with a lot of rich experience, the capacity to take on heavy work load is limited. Here the challenge is to continuously encourage teachers towards self-development and look at the changing tools, techniques and pedagogy more positively.
Thus, the need of the hour is to position teaching as a premium career option and provide best facilities similar to those we see at the corporate.
The biggest positive move I see is the availability of varied courses at the higher education level that are delivered by private universities that are recognized by UGC. This leads to more avenues and more streams of learning and specialization for the students, thus satisfying the industry need for specific qualified professionals. To conclude, higher education will see more exciting trends and shifts in time to come.
About the author: Prof. RSS Mani
He is currently Vice President -Institutional Development for ITM Group of Institutions and has been a founding faculty member too. He is highly regarded in HR circles as a guru, mentor and an out of the box thinker. Besides he is a career counselor par excellence and has helped thousands groom their careers.