How to Make a Career in the Media Field
By Ruchi Jaggi, Director of Symbiosis Institute of Media & Communication | Thursday, 23 Mar 2017, 06:41 IST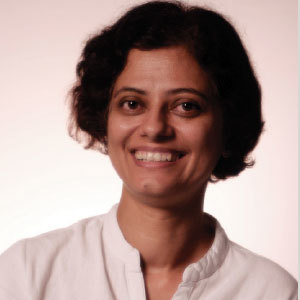 The media industry is one of the most interesting places to work with. However, it requires a resilient attitude, high levels of commitment and unrequited passion. Only if media content excites you and you would like to be part of this creative journey with complete dedication, you should sign up for it. Developing rigorous reading habits, honing your perspectives by referring to multiple sources, viewing and reflecting upon media content and the curiosity to look around to develop a nuanced worldview is very significant. Despite being a very non-typical domain, success is only guaranteed by the cliché – hard work, sincerity and the ability to go the extra mile.
It is extremely important to distinguish between the terms education and training. Media training is highly dependent on infrastructural support and industry collaborations. Additionally, industry exposure and internships are also equally significant to add on to the overall experience. Therfore, besides technical skilling, academics have to undertake rigorous media research along with the collaboration with media industry to reflect, appreciate critique and contribute to the dynamic and ever-evolving media industry. Media institutes began with training students who had the right set of skills to enter the job market. However, with time, the definition of skills evolved and transformed. It is imperative that media institutions not only provide hands-on training but also work on creating professionals who understand the value of thorough reading, researching and reflection in a media-heavy environment that constantly struggles with issues of information overload and credibility.
Digital and social media platforms have brought in unprecedented technological shift in the media industry. New media technologies and the 'Internet of Things' will keep redefining this industry in unpredictable ways in the time to come. However, form and technology can work only if the content is appealing and interesting. Hence, media education should not lose sight of the bigger picture and ensure that technical training is effective only when complemented with rigorous academic inputs. With the students no longer dependent on teachers for information, the ideas of academics and scholarship have unprecedented opportunities. Debates, discussions and collaboration between students and professors can redefine the pursuit of education. If education becomes collaborative, teachers will not have to devise methods to seek the students' attention. Conversely, the students will ensure that their participation and focus propels the flow of classes.
Reinventing our approach and content to keep pace with contemporary and futuristic trends is the only way in which media education can deal with the challenges. Curriculum upgradation, collaborative projects with the industry, emphasis on live projects in academic delivery and focussed internship programs are some of the important and useful techniques.