How to Talk about your Career Goals?
By Rohan Ganeriwala, Co-Founder, Collegify | Thursday, 07 Jul 2016, 05:44 IST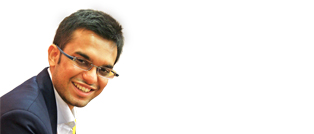 The admissions committees at top business schools want to meet the real you, the man or woman behind your GMAT scores, transcripts, and résumé. They want to know who you are now—what motivates you, what sets you apart from others, and who you'd like to become—what career goals you have and how you'd like to achieve them. Revealing your inner self, your hopes and dreams, is the purpose of the business school application essays. You must envision where you'll be in your career ten to twenty years out—after you're armed with an MBA. Yet on the application, you don't have to spell out your specific, minute-by-minute goals. You simply need to imagine yourself on an upward trajectory, and where that will lead.
But how do you go about explaining your short- and long-term career goals if you're not really sure what you want to be doing in the first place? Maybe you're pursuing an MBA in hopes that the classes and people you're exposed to will help that light bulb go on in your head. That's perfectly fine, and you're certainly not alone. Here's a little secret: the admission committee doesn't expect you to know exactly what you want to be doing decades from now. And no one's going to hold you to what you write in your essay. However, your answer to the career goals question is still important. If an applicant doesn't appear to have given any serious thought to his or her own future that could be a red flag.
You should get used to thinking coherently about the question. If you already know how you'd like your career to progress, that's great. But if you aren't sure about what you want to do, our advice is to spend some significant time thinking about what kind of position would make you happy. More importantly, consider whether or not your dream is realistic based on your skills and past achievements (combined with what you'll learn at business school).
Before you even think about writing your essays, you should take time for serious self-reflection by focusing on your strengths, weaknesses, and aspirations. Try to look at yourself objectively and contemplate what you'd be bringing to a business school and where B-school might help you improve. Also, reflect on the career you'd like to create for yourself after the MBA and how you could realistically achieve such goals. Finally, you must thoroughly research the schools, their programs and courses, and the campus culture.
If your goal is something general like, "running a company," you need to keep working. Vague responses such as "starting a firm," "being a CEO" or "launching a nonprofit" won't differentiate you from other applicants. Think about exactly what kind of company you want to run/launch, why you want to pursue a particular field and how you'll get there; those details are more likely to set you apart.
About the Author: Rohan Ganeriwala
He pursued B.Com, Commerce from St. Xavier's college. He is the Co-Founder of Collegify. Collegify is a global venture that specializes in guiding students aspiring to apply to top academic institutions in their pursuit of undergraduate or postgraduate studies. Collegify provides quality personalized services that make a student college ready.