Pharmaceutical Marketing Management Programs - Are they Required?
By Dr. K.S.Chandrasekhar, Professor and Head - Institute of Management, University of Kerala | Friday, 21 Jul 2017, 09:43 IST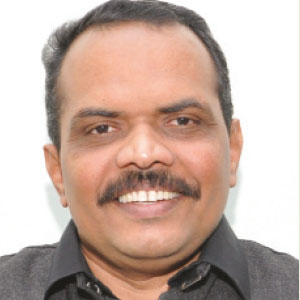 According to IBEF, The Indian pharmaceuticals market increased at a CAGR of 17.46 percent during 2005-16 with the market increasing from US$ 6 billion in 2005 to US$ 36.7 billion in 2016 and is expected to expand at a CAGR of 15.92 percent to US$ 55 billion by 2020. India is expected to be among the top three pharmaceutical markets by 2020 by incremental growth and sixth largest market globally in absolute size. Since India's cost of production is significantly lower than that of the US and almost half of that of Europe, it gives a competitive edge to India over others.
Every year there is a new pharmaceutical company which springs up and also many drugs are off patent are now needed in the market, the number is increasing. As per records of Organisation of Pharmaceutical Producers of India, the organised market of the Indian pharmaceutical industry consists of about 300 companies that account for 70 percent of products in the market, with the top-10 firms representing 30 per cent of the market size as of 2015-16. As per DNA report, it can be premised that there is also a strong generic market opportunity as the patent period of many drugs is expiring in developed markets over the next five years, up to 2020?21. All this point to the fact that there are huge opportunities for not only pharmacy graduates but also those who qualify with Management programs. As per AICTE data, there are 445 pharmacy colleges and about 24,672 students pursuing B.Pharm or M.Pharm course. Of these students, nearly 60 percent look for employment in and outside India. There are lots of opportunities for B.Pharm. graduates in countries like Canada, Europe and West Asia. So of the left out ones, about 20% pursue higher education. These graduates are not sure which higher studies to pursue. Since the seats for M.Pharm. is limited, many of them opt for MBA programmes across the country.
"Make in India is emerging as a major thrust for manufacturing in India and one sector, which might get the support, is Pharmaceutical productionMake in India is emerging as a major thrust for manufacturing in India and one sector, which might get the support, is Pharmaceutical production"
I still reckon that only those with Pharmaceutical degrees can be effective as Marketing people in the pharmaceutical sector provided the candidates are inclined to and also has the aptitude for the same. Make in India is emerging as a major thrust for manufacturing in India and one sector which might get the support is Pharmaceutical production. With the increase in production and more volumes, it is imperative that the companies have to focus more on the marketing front. I feel that a student of Pharmacy will waste his time and energy if he or she ends up doing an MBA with Human Resource specialisation. There are many in other areas that would be comfortable and right for the Human resource specialisation. Even Finance specialisation is confined to those with B Com and CA background. This leaves the students with an option to choose either operations or marketing. Engineering graduates would be ideal to focus on operations area and hence the pharmacy graduates can focus on marketing courses.

It would be appropriate if the companies come together or an organisation like OPPI could involve with Universities and offer a one year PG Diploma in Pharmaceutical Marketing (PGDPHM) that would provide opportunities for the students and at the same time address the manpower woes of the industry. Even though there are institutions like NIPER and other institutions offering Master programmes, the number of candidates who would be interested to pursue the marketing career is on the rise. This makes the programme more acceptable and in turn, Universities can offer this as a full-time one-year programmes. However, with the support of industry, only such programmes need to be offered. There are many companies who are on the lookout for qualified marketing professionals who can be entrusted the job from the first day. This saves money and energy for the companies on training and recruitment. Such captive programmes will help the pharmacy students also to focus their attention on the future markets. In addition, a selected pharmacy institutions which have NAAC A grade or above could offer additional one year programme in affiliation with the Universities.
Since more of marketing subjects could be taught than the primary pharmacy subjects, these pharmacy students could learn more in a short time. The subjects like Fundamentals of management, elementary financial management and accounting, project management and strategic management could be taught in the first semester along with principles of marketing, product management etc. In the second semester, the subjects offered could include Promotional management with focus on Missionary selling, Logistics Management, Brand Management, Packaging etc. and 45 days training programme in a company which could ultimately absorb them into their fold. Such a programme requires experts in Pharmaceutical marketing to be teachers of the programme. Considering the potential for the future requirements, I strongly believe that a programme in marketing would address the majority of the pharmacy graduates to foray into the health sector.
Dr. K.S. Chandrasekar

Dr. K. S. Chandrasekar completed his Ph.D. in Management in Alagappa University. He published a research paper on, 'Bubble management using 4Q approach: Model for performance budgeting' coauthored with Dr M Senthil of Alagappa University. He is currently the Professor and Head, Institute of Management in Kerala, University of Kerala.