Soft Skills: A Key Ingredient to Bag Any Job
By Silky Jain, Executive Director, Tulas Institute | Monday, 30 Jul 2018, 11:22 IST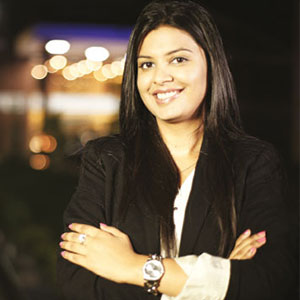 In the current day and age, many graduate candidates come armed with enough proficiency of skill set yet lacking essential qualities. unemploybality is one of the greatest diseases that is plaguing the world with a developing nation like India witnessing a great slump. In such fraught situation it is imperative for candidates to build a well rounded set of skills to get an added advantage above competition. Skills form an important part of a candidate while seeking an appropriate employment and till date, we have come across many head-hunters, who have different thought process and recommendation to make you job-ready, but we all are keen to know what it takes to fall into the selection parameters of employers who are looking for multi-skilled candidate. Here is a list of those appropriate skill sets that you need to choose while you are in college so that employers can "choose you."
"We should learn to work around differences, irrespective of our personal likings and preferences in order to become a successful professional"
• Effective Communication: An effective communication is the key to success. The way you speak is a trait that is noticed by each employer and such a skill set is in great demand in the job market. 7 out of 10 employers rue that it is not easily to find a graduate who have excellent written and oral communication skills. Often even the most skilled candidate loose out on the most coveted position due to the lack in the communication skills. Effective communication skills helps one convey the required message in the most efficient way. If an individual is able to demonstrate this skill effectively, then he already has edge over other candidates.
• Cultivate your EQ: Though technical skills are also important, but we cannot ignore "Emotional intelligence." It is an inborn trait that resides in all of us – in smaller or higher doses. It completes the whole persona as a fundamental element of human behaviour and also affects our decision making ability at the workplace. Effective EQ is a valuable trait as it helps provide a humane touch to all the interaction once goes through in the professional sphere – From the senior most level to office boys. Such innate understanding help balance work with personal life alongside growing with the company .Hence, we need to cherish this skill-set as this is also what employers look for.
• Focus on Body Language: Recruiters also check for body language, personal presentation and grooming skills in a candidate. Gone are the days when one could get away with only proficient skill set. Now a day's body language plays a crucial role in assisting communication alongside helping people gauge an open behaviour from a toxic one. A formal attire, pleasing personality, a good handshake, eye contact, showing your acknowledgement etc. are certain important tools that can strengthens your chances of "being hired". A wining body language sets an ideal candidate apart from just the ordinaries.
• Malleability towards change: As human we are bound to come across a plethora of personality, some of them complementary to us while other, going on a different tangent all together. It is wise of us to get along with all sorts of personality as we can generate help from everybody. A rigid mentality stops us from attaining our larger goals and act as an inhibitor. Being flexible to surrounding and people is imperative. In future, we might come across people with contrasting personalities and work styles coming out of our comfort zone. We should learn to work around differences, irrespective of our personal likings and preferences in order to become a successful professional. There is no better trigger for an organisation than having a adaptable and self-motivated employee in a team
• Finer perspective on ideation: In any organisation even the most difficult task needs to be broken down into molecular level to tackle them efficiently. Recruiters look for candidates who pay attention to finer details, so as to succeed in the given task. Such details require a keen eye and analytical brain. It is imperative for every candidate to pay full attention to the questions by an interviewer as he/ she is gauging our presence of mind. In a corporate set-up there are very minute aspects that need to be taken care of and hence, it is inappropriate to ignore little details that will matter. Recruiters these days look for disruptive ideas, which is possible only if we pay attention to every single detail.
These tips may form the crux of basic lacking but there is more to this than required. Although it may take a while to master, gaining knowledge from this will provide a additional boost to the otherwise basic resume. The ability to be effectively communicative, adaptive is important to lead a group in an organization followed by taking initiatives and inspiring a team to meet deadlines, handle crises. The ability to think logically and solve problems creatively will make you valuable to any team, so keep these tips in mind too.
Silky Jain
Silky Jain is the Executive Director of Tula's Institute, a private, self-financing Engineering and Management College in Dehradun, Uttarakhand. Jain is a versatile 2nd generation education entrepreneur, with an in-depth insight on the functioning of the education industry.