Technology Supporting Learning
By Peter Derby-Crook, CEO, Tanglin Trust School | Monday, 30 Jul 2018, 11:18 IST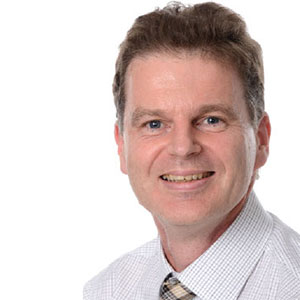 Tanglin Trust School embraces technology where it supports learning. This year, every student from the age of 5 to 13 years has been bringing their own mobile learning tool to school, every day. In addition to this, all classes in Key Stage 1 (Years 1 and 2) now have their own set of 12 iPads in the classroom. This provides the teacher more flexibility about when to use them and enabling children to store content they have created on a particular iPad that they share with just one other class member. As teachers and students become more and more familiar with these devices, their impact on learning becomes ever more evident; affecting everything in school from the layout and organization of learning spaces to the nature of learning tasks.
Learning Spaces
Mobile devices have led to the much better integration of technology into learning. Students no longer need to move out to a 'special' location to access a computer or the internet; instead, they can take the device to wherever it is needed so that it can be used alongside other resources, both inside and outside the classroom. In fact, teachers are using the term 'classroom' less and now often refer to 'learning spaces', which really means any space in school where a learner might be.
Increasingly, teachers are looking for spaces outside of the classroom where small groups can work independently of the larger class, and collaboratively with each other. Over the past year we have been able to create several new spaces to help with this; particularly in Year 1, Year 2 and Year 6, where pods of desktops have been removed from the shared central areas, to create new breakout spaces with flexible furniture arrangements that can be adapted to suit the task.
Dynamic Libraries
The age of technology is redefining the role of libraries in educational institutions and recent modifications to the Infant School and Senior School libraries have responded to this change. Physical books still play a very important part in our learning and Tanglin prides itself on its collection of nonfiction and fiction books that can be found in the traditional way, by looking on the bookshelf, as well as by using our online catalogue. However, the need for an extensive reference section has been lessened by the availability of vast quantities of up to date information from innumerable sources that is available online.
At first, libraries responded to this by creating spaces for desktop computers alongside the bookshelves; these needed a large amount of space, in the same sort of quiet, 'study zone' environment. The growth of powerful, mobile devices has made access to online information truly 'anytime, anywhere' and has allowed us to create different kinds of spaces in the library. These are spaces where students can come together and discuss information, working collaboratively on projects in an authentic way.
In October 2015, the Infant Library formally opened its 'Creation Station' where children can use modelling materials to try out ideas that they find in the library books so that the learning suddenly becomes 3 dimensional. The Senior School Library now has 3 distinct Zones 'Interactive', 'Study' and 'Collaborative', with the Collaborative Zone being supported by a 'Maker-Space' that again helps to bring the learning to life with traditional and state of the art modelling resources.
3D Technology - Bringing Ideas to Life
Models have always been a part of teaching and learning; there are many objects and systems that are hard to visualise from a two dimensional diagram on a page. We are really excited about the developments in 3D technology that are revolutionising the way that models can be created and explored. 3D printers in the Junior School were used to great effect last year during Year 5's Singapore topic to create scale models of landmark buildings with a precision that would have been unthinkable in schools just a few years ago - from designs and measurements researched by the students.
3D TVs in the Junior School science lab and Senior School science department have been used to bring an interactive model of the human body into the classroom which is much more powerful than a static, physical model. So far we have only scratched the surface of possibilities for both these technologies but we are already glimpsing a future where models of the world can be brought to life in front of the students - ready to be investigated and explored.
It's not about the device, or the technology, it's about the learning. As we make sure that we keep abreast of developments in technology, this is our focus. As well as experimenting with the potential of 3D technology, there are teachers exploring the capabilities of Windows tablets and new software such as the OneNote Class Notebook. Others are working on the potential of drones to take aerial pictures of the school to help children understand maps. In every case, the technology will only be adopted if there is a clear enhancement to the learning of our students.