The Growing Demand for Corporate Lawyers
By Subramanya Sirish Tamvada, Dean, IFIM Law College | Monday, 30 Jul 2018, 11:28 IST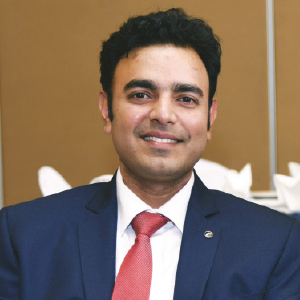 Law in many quarters is a traditional field and lawyers are essentially considered as agents of the administration of justice. Lawyers are the officers of the court and are expected to advise their clients as to their legal rights and obligations and to assist them in taking appropriate legal actions to protect their legal interests and to assist them before courts and tribunals. However, globalization has changed the perception towards law and lawyers. The phenomenon of globalization has generated a greater flow of capital, goods and services across the borders. Globalization has made our world a very inter connected one and has left a lasting influence on the legal sector.

The legal sector in India has been enthusiastically growing ever since 1991 when India opened its economic doors to the world. India attracted lot of inbound investment. Recent years have seen a growth in outbound investments as well. Lot of cross border transactions are taking place today and lawyers are often needed to advise on various transactions. This created an opportunity for many to establish law firms to provide various specialized legal services to companies that are seeking professionally managed legal services. These services could include anywhere from writing a memo to due diligence; contract drafting; complying with regulatory processes to finalizing a deal.

Firms such as Amarchand Managaldas, Luthra and Luthra, Khaitan& Co, Trilegal have made their name in international rankings. These firms,although, started as firms learning and collaborating with foreign law firms, are now essentially competing with them to establish global practice. Corporate lawyers today are making more money than ever before. Firms are paying huge checks to meritorious candidates right after their graduation. The demand for corporate lawyers will only increase in the near future and there is a great potential for corporate lawyers owing to various new areas of expertise that have emerged in recent years.
The kind of transactions we see today are truly global in their nature. There is a company in USA that designs a mobile phone, and it gets manufactured in China, and a buyer in India uses it. This is how globalized we are today.
Similarly, a company incorporated in USA, sells goods manufactured in China or elsewhere on a web-portal and a buyer in India buys them using the portal. These transactions lead to various questions such as, where is the transaction essentially taking place? Which law will prevail in case of any dispute? What if a buyer places an order online and the seller does not deliver it on time?
Additionally, two people sitting in a small office in India create an app that could potentially connect an individual to a taxi service provider and they attract millions of dollars in investment from firms situated in Japan, USA or elsewhere. In each such transaction, there is lot of corporate law involved. Corporate lawyers are the need of the hour. Corporate practice would involve advising clients on transactions relating to contracts, due diligence, mergers and acquisitions, joint ventures, international sale of goods, export and import, international hiring of skilled labour and so on.
A corporate lawyer would be required to advise on the legal aspects of these transactions. Other sub-areas in corporate and commercial law that are emerging today are cyber laws, privacy laws, startup law, competition law, air and space law, law relating to insolvency and bankruptcy, insurance laws, energy law, environmental law, intellectual property law, taxation law, labour law and alternative forms of dispute resolution. These areas have generated a need for specialists who could advise corporations so that they comply with rules and regulations of the country and save on litigation costs.
A corporate lawyer should be a thorough professional who is organized, time sensitive and is conscious of the client's needs. A modern day corporate lawyers should be tech savvy, deal maker and negotiator with fluent communication skills. Such a lawyer should be aware of compliance requirements, be good in drafting and be able to work in teams and collaborate with others.
With the growth of the corporate law, law schools are ushering in this country. However, one must be conscious of the quality of lawyers graduating from these law schools. Law schools aiming to create corporate lawyers must provide students with thorough theoretical knowledge of corporate law, provide practical insights into working of corporate by organizing workshops, seminars and conferences, and enable interaction between students and practitioners. The law schools should understand the requirements of the industry and equip students with skills that the law firms are looking for right from day one.
The demand for corporate lawyers will only grow in the years to come. With the emergence of new rules and regulations, compliance has become a very important requirement. Startups to established businesses are looking for lawyers who could walk them through setting up to raising finance; from entering contracts to winding up; from negotiating deals to settling disputes. Corporate lawyers are here to stay.

Subramanya Sirish Tamvada
He is the Dean of the IFIM Law College. Tamvada practiced at the Supreme Court of India and the High Court of Delhi and focused on arbitration law. His primary research interests are in Alternative Forms of Dispute Resolution, Arbitration Law and Investment Arbitration.