The Role of Humanities in a Technological Knowledge Economy
By Dr. Divya A, Faculty of Humanities, IIITDM Kancheepuram | Monday, 30 Jul 2018, 11:45 IST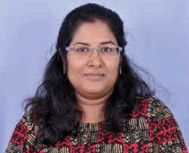 When there are numerous engineering and technological educational institutions in India of a great caliber, which have taken the sphere of higher education by storm. Still, I do not get the opportunity to teach in the English language. However, I am able to do it when it comes to the discussion of Shakespeare's drama or the poetry of Rabindranath Tagore. If ever Shakespeare's reference comesup in a conversation in a technological institute, it would most probably be in the context of a complex and contested subject-verb agreement.

Though, non-English languages are gaining visibility in India and abroad, English continues to be a vital lubricant inthe network of international commerce and technological advancements. It is therefore essential, and understand able, that we spend a lot of our energy and resources to help our Indian students of Science, Technology, Engineering and Mathematics (STEM) master this valuable tool into day's context. Never the less, in terms of our engineering students, it has become evident that the majority are still not competent in this global language that acts as a primary interface in the worlds of commerce and innovation.

"Every scientific, technological, engineering and medical concept and gadget need a language in one way or another not only for the idea to be communicated but for it to be conceived and nurtured"

There have been persistent reports and studies in our country, which points the deplorable lack of English skills that pulls back our students from attaining their full potential in the professional, research and commercial market. A recent news report in The Times of India on March 6, 2017 records a survey by Aspiring Minds that states that only 7 percent of the engineers in India are employable. One of the two key reasons that prevent our Engineering graduates from harnessing the employment scenario is their lack of English language skills, the other being insufficient expertise in their subjects.

One of the major reasons behind this insufficient aptitude in English language communication can be easily identified. Our inexorable drive to specialize— to attribute all of our available time— money and energyon STEM courses can zap learners' interest in the acquisition of language skills. If one can spend as much time as possible in cramming information on "useful" knowledge fields, the desire to learn the rhythms and the metaphors of language that have the magic to convey a message as beautifully, indelibly, viscerally and yet simply as prehistoric cave art would not germinate or flourish. In fact, I think there is an irony behind the movement to colonise the fields of education with largely research and pedagogical cultures in "functional" fields of knowledge. It can very well be anim possible aspiration.

Every scientific, technological, engineering and medical concept and gadget need a language in one way or another not only for the idea to be communicated but for it to be conceived and nurtured. Powerful, precise and evocative language cannot but provoke and inspire curiosity and creativity; it cannot but light the spark to innovate technological solutions to the ills of society.

Our anxiety about fluency in speaking and writing skills in a vacuum—a cultural vacuum—can never be put to rest. The art and craft of academic writing or technical communication needs to be perfected alongside a regular and healthy dose of fiction and non-fiction reading, and critical and reflective writing. An immersive experience in literature—not only Western literature but also the vast and exciting body of Indian writing in English— can offer a student not only humanistic values but also beautiful structures in English that can be absorbed and reproduced in various permutations in numerous contexts. All the language rules can be internalised by the learner through such an immersive experience, and the rich vocabulary garnered will come in handy in several language situations.

If we flip to the other side of the coin and take a long and hard look, we will realise that STEM courses can alsobe enriched through their interaction with the world of humanities. In fact, an interdisciplinary approach that does not oust or belittle any discipline in its advancement towards the creation of innovations and discoveries can bethe most fertile gateway that will usher in true progress in our societies.

Steve Jobs when he introduced iPad2 declared that "Itis in Apple's DNA that technology alone is not enough—its technology married with liberal arts, married with the humanities, that yields us the results that make our heart sing." Jobs highlighted his interest in and practice of calligraphy when he was a student at college as an invaluable acquisition of knowledge that he harnessed ten years later in the creation of beautiful typo graphy for Mac computers.

From calligraphy to 3D printing that can create prosthetics, enabling the disabled to paint and dance, innovations have a function in various cultural, social and personal milieus with no hierarchical discriminations about disciplines and use value. A play ful, curious, and egalitarian hand-in-hand journey by the sciences and the humanities will benefit not only this nation but human civilization as a whole.