Why is Digital Learning the Right Way to Build Offline Skills: The Prospects of ICT in Our Education System?
By Siddhartha Chaturvedi, Director, AISECT | Friday, 06 Jul 2018, 13:22 IST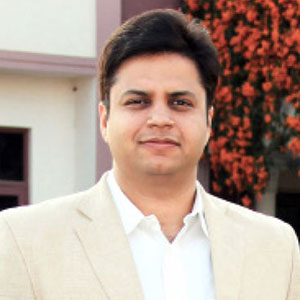 Information and Communication Technologies (ICTs) are the upcoming pioneers in the transformation of the Indian education and skill development sector. Significant innovations in the field of ICT are creat­ing ample opportunities for educationists to utilize them for the betterment of learning system as a whole. Till the mid-2000s, it was not a common sight in India to see schools and higher education institutions having televi­sions and film strips on their premises. Even if they had such infrastructure in place, it was usually confined to a separate audio-visual room.
But, these days, teaching and learning have been en­hanced by numerous ICT based technologies and tools like interactive radios, teleconferencing, web-based and satellite-based services, etc. ICT-based technologies are a convenient way to access a plethora of database using var­ious resources and multiple perspectives, thus fostering the authenticity of learning in such environments. In re­cent years, the prosperity of ICT tools in the education sector is evident and looks set for continued elevation in the future.
However, the major roadblock in the successful realization of this dream is the Digital Divide – the existing gap between rural and urban tech­nological reach. This implies that introduc­tion and inte­gration of ICT tools at different levels of the education system is the most challenging undertaking. It requires the immediate and immense attention of educationists across the country and central-state governments to try and fill this void by all possible measures at hand.
The biggest beneficiaries to an 'ICT in education and skills development' boom would be populations which have been traditionally devoid of high-class exposure — scattered and rural populations, groups traditionally ex­cluded from education due to cultural or social reasons such as ethnic minorities, girls, and women, people with disabilities, the elderly, as well as all others who for finan­cial reasons or because of time constraints are unable to enroll for regular campus programs. One defining feature of ICTs is their ability to transcend time and space and deliver data almost anytime, anywhere. ICTs have made 'asynchronous learning' possible, or in other words, a learning characterized by no time and distance lag issue between the transmission of guidance and its recep­tion by targeted learners.
For instance, a person who works five hours a day in peak morning hours may not be able to join a regular education or skills-based program but can readily access scores of data available on a single touch of his phone. Secondly, ICT-based technologies provide a handy access to tons of remote and rare data to educationists, instruc­tors and learners alike. They no longer have to rely solely on printed books and other materials in physical media housed in libraries (obtainable in limited quantities) to meet their knowledge-bank demands. This set-up is es­pecially very useful for not-so-privileged sections of our population who lack a world-class exposure to education and skills.
Apart from this, ICTs are hugely contributing to making Indians more work-ready. One of the most reg­ularly heard statements in criticism of digital education is that it does not provide practical skills required to excel at a workplace. Quite contrary to that, in reali­ty, an ICT based learning ecosystem provides its learn­ers with the first-hand manual on the usage of various ICT tools which are certain components of a workplace in the twenty-first century. Along with that, it inculcates functional, scientific, technological, and cultural skills literacy in its learners.
A variety of skill development programs, both prac­tical and theoretical, are available these days, which are precise and cater to varied learning capabilities of stu­dents. This provides an extra edge to digital learning as every individual can customize the program to suit his learning and understanding capabilities. With all the convenience and resources at hand, learners are increas­ingly finding it easier to educate themselves with such programs. There is a dire need to develop, standardize and accredit digital learning programs in concurrence with formal learning courses. We must understand this potential and work together towards achieving this mu­tual goal.
In the relatively brief history of ICT use in Indian edu­cational and skill development space, it can be deduced that it is not about providing the best of technology; it is more about providing the best of technological utility. In other words, ICT-based learning must be instituted in lines with the existing Indian technological background. It should be made more useful to sections that are untouched by stan­dard exposure available to the urban populace. Only then can ICT fulfill the bright prospects it brings for the Indian educational and skills development system.