will Online Learning Replace the Traditional Institutions?
By Tom Willerer, Chief Product Officer, Coursera | Friday, 08 Sep 2017, 06:17 IST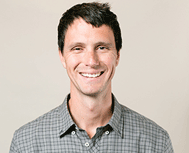 Online learning has become much more than just boring videos of classroom lectures posted on the Internet. These days, online courses are chunked into short videos (less than 10 minutes) with interactive practice quizzes, substantive assessments, applied projects (for instance, like creating a YouTube video for a public speaking course), and opportunities to interact with peers.

"Many of them are using Coursera to explore subjects that are not offere date their own schools"

In an online course, a student can watch a lecture at 1.5x speed if they already know the material or they can rewind a lecture if they have not quite grasped the subject - neither of which is possible in a live classroom.

In Coursera, you can take entire university-level courses on your mobile phones. The courses and the certificates are from the world's top universities, which have no limit to the number of people who can enrol. In terms of cost, exploring courses is completely free, or you can pay for a course or a subscription to a series of courses on a career-relevant topic - what we call a Specialisation. Typically, the cost is around $49 per course - a tiny fraction of what it would cost to enrol in a degree at one of these institutions. If you arein a bandwidth-constrained environment, you can download the lectures and assignments, and then seamlessly upload them for a grade when bandwidth returns.

We are experimenting with new personalized learning technology that guides learners to the exact video that addresses the question they answered wrongly on a quiz. We have recently added a feature called in-browser coding that allows instructors to embed coding assignments in the Courser a website. This removes a significant barrier for people beginning to learn how to code who in a typical class room setting would need to figureout the complex process of setting up their own coding environment on their computer. So there are many advantages to learning online that will only continue to grow as the technology improves.

We are also moving towards making online learning extremely personalized by better understanding of our learners' career goals and then providing them, often algorithmically, with a series of courses that help them meet their goals. It is actuallya powerful complement and a way for individuals to continue learning through out their careers.

The vast majority of our users are no longer traditional students and are adults who are using Coursera to gain new knowledge and skills ont heir own time. That said we do have a significant number of users who are students. Many of them are using Coursera to explore subjects that are not offered at their own schools. For example, we often hear from students who take our machine learning courses since that is a topic for which very few schools have expert faculty to teach it or students often use Coursera to brush up on important fundamental skills - like algebra or public speaking - that will help them excel in their area of study.

In a recent survey of Indians who completed a course on Courser a with a goal of advancing their careers, 89 percent reported a benefit, with 45 percent reporting to have become better equipped for their current job and 21 percent saying it helped them start a new career.

We have worked with a variety of industry-leading companies to make sure that our content effectively prepares learners to pursue careers into day's fastest growing industries, and we are also expanding the range of types of certificates we offer -from courses, to Specializations, and now fully accredited degrees (four of them) - so that we can better serve learners who are seeking a range of transformational opportunities at all stages of their lives and careers.

As a practice, we aim to partner with universities that are ranked among the top 200 globally, although we make some special exceptions. We are also beginning to work with companies like Google, Intel, and IBM to create career-aligned content that teach in-demand technologies and business skills not typically taught with in universities.

Once a partner is actively creating courses on our platform, we have several tools and workflows in place to ensure that those courses are of high quality. We have a teaching & learning team dedicated to working closely with instructors to help them use best practices for teaching online. We've also introduced a common concept in engineering to teaching online: beta testing. Before we launch new content, it goes through a beta-testing period with a small group of highly engaged learners on our platform. That process helps our instructors identify any final problem areas thatthey can then fix before the course is released to a world wide audience (As told to Raman Balakrishnan).