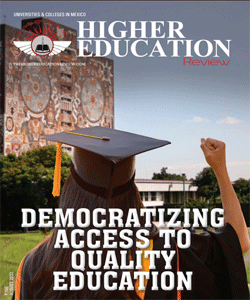 Top 10 Universities & Colleges in Mexico­ - 2022
Mexico is one of the most popular cultural destinations in the world, and QS Top Universities has ranked it as one of the top five most affordable destinations for international students to enjoy quality of education at the low cost of comfortable living standards. It also claims a large share of the top universities in Latin America, where the universities have a reputation for excellence in business, making their graduates sought after by top companies. Besides, as a great plus for students, there are many college /university establishments that offer significant student discounts to any student with a valid student card. Also, thanks to its geographical location, it has become a premium destination for business investors as well, making Mexico currently the second-largest economy in Latin America.

Besides the year-long tourism industry, Mexico exports vehicles, oil, electrical machinery, and fresh produce, the other growing markets in Mexico are fintech, medical cannabis, and e-Commerce. Turning the country into a sea of new business opportunities, these and other fast-growing industries have made Mexico one of the world's booming economies, presenting a lot of good job opportunities too for students post completion of their degrees.

Mexican institutions offer hundreds of master' s degree programs across a wide range of subjects, including humanities, social sciences, and engineering. Though, after the pandemic turbulence there were drops in the numbers, but standing upright again the university and colleges industry in Mexico are riling up togood education cause again. The student population enrolled in Mexican higher education institutions is currently more than two million students enrolled at different levels.Well, where students have a deluge of options to choose from among the universities/colleges respective of subjects likeresearch, science & technology, mathematics, social studies, natural sciences, civics, arts, physical education, and more, shortlisting one of the best university/collegecan be difficult at times.

Higher Education Review, in this issue presents a list of `Top 10 Universities & Colleges in Mexico­ 2022' who have been in the educational field for almost a century and are offering best class education in the country. The following list has been prepared after being closely scrutinized by a distinguished panel of judges including CXOs, analysts and our editorial board.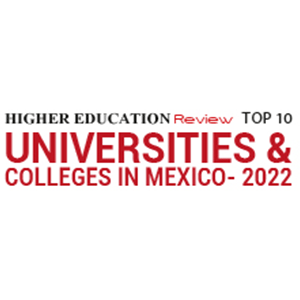 Nominate College/Institute
×
Nominate College/Institute
Our subscribers play a decisive role in finalization of our annual list of "Top 10 Universities & Colleges in Mexico­ - 2022" by nominating those which have served them with excellence and are praiseworthy. If you feel there is a College/Institute that deserves to be on our annual list, do write to us about them mentioning their value proposition.
Data not inserted