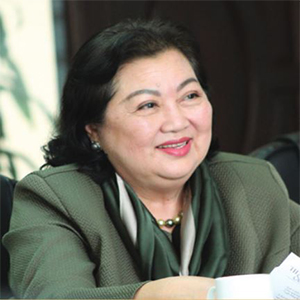 Quality is the watchword of today's education. Whether it is the students or the parents, the primary element that they strive for is a fulfilling package of comprehensive and quality education, which inevitably opens the doors to endless opportunities. Several international students dream of obtaining an American style education, regarded as advantageous, as it promises graduates a competitive edge in the workforce. However, only a handful of international students can bear the burn of high costs to study in the US. This was the initial issue and catalyst for the establishment of The American University in Vietnam (AUV).
"AUV provides all students from different nationalities the opportunity to earn a globally recognized degree by paying affordable fees and commencing their studies amidst the tropical landscapes of the campus and new facilities"
"We have an obligation to help students to create a better future, leading a more fulfilling and productive life, regardless of economic limitations," AUV Chancellor, Dr. Binh Tran explains. "Success begins with access to affordable American education which we offer here in Vietnam."
The university was established in 2011 with courses approved to have begun in 2016 following a long 17-year journey from idea to operation. Dr. John Behzad, Academic VP, introduces AUV as "an elite university delivering an affordable American-style education based on strong curricula, advanced instructional methods, and a highly qualified cadre of American faculty."
The University hosts a vibrant community of students and staff members always keen to extend their support to overseas students in terms of both academic and non-academic affairs.
"With the integration of Vietnam into the global economy, we are ardently looking forward to enrolling a diversified group of students, including from India. As AUV applies the same rigorous academic standards employed by accredited universities in the U.S., international students gain direct access to American degrees at an affordable cost--a 1/3 of the educational costs in the US," pinpoints Dr. Binh.
Apart from cost effective education, another attractive feature of AUV is its transnational institutional access that allows the students to choose to study one or two years in Vietnam and continue their coursework in the U.S. in any of the 300 majors that AUV partner universities offer in the US. AUV credits are transferable, giving students the opportunity to complete their studies in their preferred field of specialty through 2+2, 1+3 or 3+1 programs for undergraduate degrees and 2+2+1, 3+1+1 or 4+2 for Master's degrees