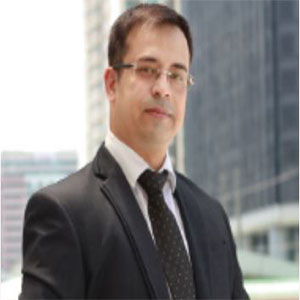 Dr. Sanjib Chakraborty, CEO, ACT
Dr. Sanjib Chakraborty, CEO of ACT is an entrepreneur and strategy consultant in Asia since 2003 who harbors a strong passion for learning which delivers real results. He is also an ardent facilitator and an avid traveler who has been to more than 35 countries conducting workshops and creating engaging learning experiences. He has been awarded Indo-Thai Chamber of Commerce (Thailand) – Young Entrepreneur of the Year 2010 and also at 26th Indian Achievers Summit New Delhi (India) - The Challenges of Economic Growth & Social Development Year 2010.
The shortage of teachers, or to be precise, scarcity of capable educators, has adversely affected academics at both government and privately run schools in the country. To overcome this situation, the teachers need to undergo regular training and stay abreast with the latest teaching methodologies. Unfortunately, often they back off to pursue teacher-training programmes contemplating on the good amount of time that they are expected to invest in a training centre. Untangling such obstacles and introducing a trend of 'learn anywhere and at anytime' in teacher education arena is Asian College of Teachers (ACT), which is dedicated to producing future global educators who will not only be equipped with contemporary teaching techniques, but also will be proficient to put them into practice in diverse classrooms across the globe.
A leading institution in Asia and a renowned provider of international standard training to all the future as well as present educators, ACT has received numerous awards and recognition from every corner of the world. Recently, applauding its contribution towards teacher education and training, ACT was glorified with the "Skill Learning Award-2018" at the 8th National Awards on Excellence in Education by Indian Education Congress and was also conferred the prestigious