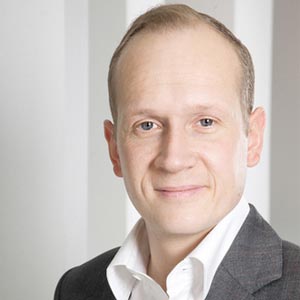 Olivier de Lagarde
Président, College de Paris
A country located in Western Europe and bordered by Belgium, Germany, Switzerland, Italy, Spain, the Mediterranean Sea and the Atlantic Ocean, France is a diverse country, with rich culture. Although, they say France doesn't just have culture, instead it is the word 'culture' which actually comes from France. 'Culture' derives its name from the same French term, which in turn derives from the Latin colere that mean to tend to the earth and grow, cultivation and nurture. Established in 1949, Collège de Paris is one of the most renowned higher education institutes of France. Set up with the mission of promoting French excellence through training, the institute operates on three values: International Openness, Pedagogical Excellence and Individualized Support for Students.
Keeping up with its inception objective, Collège de Paris has its programs specifically designed to welcome international students and allow French students to complete their internship or part of their training abroad. Major programs offered at the institute include Bachelors in Business Administration, MS International Marketing, MS Food and Beverage, MS Fashion And Luxury Goods, MS Tourism And Hospitality, Global MBA, and MS Information Technology. Studying at Collège de Paris means choosing to study in an ecosystem that is particularly supportive of entrepreneurship and innovations. The college also offers 'My study in France' programme which will let the students obtain a higher education qualification in French in an area of excellence.
Also, the teaching staff at Collège de Paris is welltrained to teach multicultural and multilingual groups. Individualized student guidance is one of the founding values of Collège de Paris. Each teacher at the institute integrates this dimension into his or her mission. In particular, the teaching staff for the international programs is also used to respond to the particular demands of foreign students. Undoubtedly, the success of all its student is always the main concern of Collège de Paris.
Olivier de Lagarde, Président, Collège de Paris says, "The knowledge economy in general and higher education in particular is a predominantly dynamic in France. This is strongly supported by the French Government from technical degrees to high-level academic research. With over 10,000 students, the Collège de Paris is one of the key players in vocational training for young