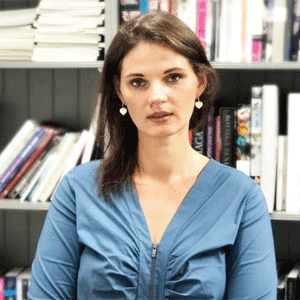 Renowned for its fashion and trade fairs, Düsseldorf is an international business and financial center with supposedly a higher living standard than Berlin. A vibrant city in western Germany celebrated for its fashion industry and art scene, Düsseldorf is home to Fashion Design Institute (FDI), a promising institute ensuring excellent networking and a well-equipped portfolio for its students.
Established in 2008 by the graduate fashion designer and historian Inna Thomas and her husband, FDI has been always a desirable platform among the international student community for earning an education in the field of design owing to its unparalleled offerings to future fashion aspirants. Aligning education with research tasks, which require developing ideas and projects based on real-life situations with real-life critique relevant to the current demands of the fashion industry, FDI hosts a good proportion of international students with a proven track record of achieving the route to the right career track.
A Diversified Fashion Community
Owing to its outstanding quality of the lecturers, extensive education, quality of the graduates produced and so on, FDI has managed to create a niche for itself in the design sphere. Students who decide to study at FDI are acknowledged to choose their desired course from a wide array of programs which includes International Fashion Designer, International Fashion Journalist & Stylist, Fashion Marketing/Management, B.A. Fashion Design, B.A. Fashion Journalism & Styling, B.A. Fashion Marketing/Management, Master courses in Fashion Design, PR &Styling and Fashion Marketing.
"Our degree programs prepare all the students for a great career in the fashion business. This opens up many job opportunities for them on an international level.