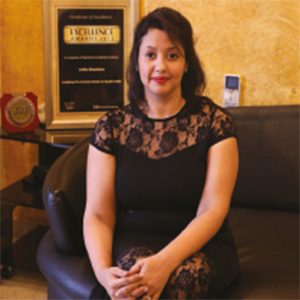 Kopal Maheshwari is a Co-Founder of the Little Einsteins Preschool chain. She holds a Masters in Commerce, and certification in Multiple Intelligence. Kopal was recognized as 40 under 40 most influential Indians in 2018 and was awarded as Woman Entrepreneur of the year. Kopal also represents Estonia in the N8 organization which is focussed on a collaboration of EdTech founders for education in the 8 Baltic and Nordic countries. Her preschool chain's proprietary pedagogy is broadly based on Multiple Intelligence, STEM and the 21 st century skills. It fosters learning environments that are child-centric and are focussed on personal skills development. The pedagogy has helped her expand centres to 6 countries. Little Einsteins has also been one of the first preschools to introduce a coding curriculum for pre-schoolers, which is captivating the young minds into the field of technology. Little Einsteins prepares a child to be creative, critical, and divergent thinkers who are able to really 'think outside the box.' At her schools, the mission is to ensure that education is specific to a child's need where the emphasis is on how to learn.
Our endeavor is to ensure that we pick up the best and most effective practices from around the world and make the journey for so many children filled with unfathomable love and enjoyable - Kopal Maheshwari.
Where many Indian women sacrifice their big dreams of doing good societal works due to unsupportive family, it's a blessing in disguise for few women like Kopal Maheshwari to have constant family support. Being a commerce graduate and having completed masters in the field, Kopal was always interested in the development of the educational structure of the country at the grass-root level.