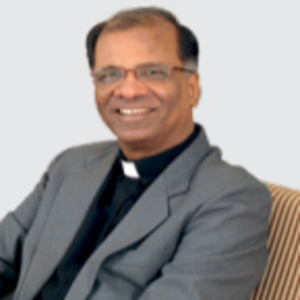 Fr. P. Christie
SJ, Director, LIBA
Loyola Institute of Business Administration (LIBA) is managed by Jesuits well known for their contribution to education. The Jesuit tradition of education has a distinguished history spanning more than five centuries. Jesuits started their first school in 1548 at Sicily and today there are hundreds of institutions worldwide and there are quite a few prestigious institutions in India which include Loyola College, Chennai. One of the main reasons for Jesuits to get involved in business education is to form ethical, principle-centred and socially responsible leaders with a global perspective and entrepreneurial spirit.
What LIBA is and what it stands for can be explained in two words – Excellence and Ethics. "We - all of us, faculty, students and staff are here in pursuit of excellence and ethics, I believe, we need to evolve an atmosphere and programs which helps us to develop these attitudes, values and beliefs that form managers' world view and professional identities," says Fr. P. Christie,SJ, Director, LIBA.
LIBA offers primarily a two-year full-time PGDM course, approved by AICTE, accredited by NBA and recognized by AIU. It also offers other programs: Part-time PGDM (AICTE approved), Ph.D. (affiliated to University of Madras) and one-year executive diploma programmes. Management Development Centre offers various customized programmes (short-term and long-term) with a focus on skill development. The Institution works with an undeterred zeal to offer its students the best of the education, blending classroom and experiential learning.