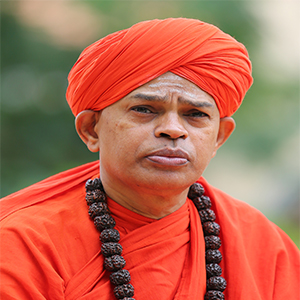 Affiliated to Rajiv Gandhi University of Health Sciences, Karnataka and approved by Central Government, State Government and Dental Council of India. SJM Dental College and Hospital conducts a comprehensive BDS and MDS course. Dr. Gowramma pinpoints, "We always strive to match with the students' and industry's demand and take actions whenever required." Accredited by NAAC with 'B' Grade, the institute is known highly for its quality of education and its tireless efforts towards bestowing students with best of both the worlds. Besides providing robust classroom sessions, the faculty me--mbers of the institute strongly believe in involving the students in ample laboratory works, clinical practice in Hospital and community outreach experiences through extension activities. To
imbibe and enhance the practical skills of the students, the institute regularly organizes workshops, seminars, group discussions, table clinic competition, poster presentation competition, to name a few.

"At SJM Dental College & Hospital students are prepared to take up the dental practice with utmost confidence after receiving their degrees. The goal is to empower and educate them in the right way," shares Dr. G. N. Mallikarjunappa and Dr. E. Chitrashekhar, the Executive Directors of SJM Vidyapeetha. Considering that adding practical experiences to the student's resume can make a great difference, the institute also regularly conducts dental camps in selected schools and institutions, in District Jail for inmates and physically and mentally disabled children, including at Mass Marriage Programmes of Sri Murugha Math, Chitradurga, on every 5th of the month, wherein more than 15,000 people take part. On the other side, for confirming the students are developed holistically the institute encourages them to participate in sports and cultural activities, yoga and meditational practices, aerobics and leadership training and puts emphasis on preparing them for University, State and National level Competitions.

"Being a progressive institute, SJM
Dental College & Hospital constantly keeps in touch with the industry, so as to understand the changes and relevant needs"

Enabling to Excel
Being a progressive institute, SJM Dental College & Hospital constantly keeps in touch with the industry, so as to understand the changes and relevant needs. On this account, the college has signed MOU with the local dental practitioners and District Govt. Hospital Chitradurga, and Sri Raghavendra Ayurvedic Medical College, Malladihally, Rotary Clubs and many more. "Students and faculty further are deputed to Basaveshwara Medical College Hospital, which is a sister concern of SJM Vidyapeetha, whenever possible. For bright futures of our students, we have made internship training mandatory as per the norms of apex authorities like RGUHS and DCI," opines Dr. Nagarajappa, the IQAC, Coordinator of the college. Addition to practical opportunities, the students of SJM
Dental College & Hospital also is enriched with research activities which include engaging in workshops on research methodology, event based field visit to observe and collect data about the event, the analysis in the labs, deliberation at the seminar halls and so on.

The research committee of the college is been operated under the chairmanship of Dr. Gowramma, who explicitly takes care of the planning and execution of research activities in the college. "To back up the numerous activities going on the campus, we have incorporated state-of-the-art facilities that consist of sound ICT facilities in the form of smart classes and e-office and administration, hygienic hostel sports facilities and many more. Our green and clean campus makes the teaching-learning process more effective," proudly says Dr. Gowramma. Comprehending the integral role of the faculty member in the student's growth, the institute motivates them to participate in faculty development programmes and encourage taking up research projects and extension services couple with supporting for participation in national and international conferences relating to dental education and practice.

As the college, works round the clock for ensuring a better learning experience to the students, it also takes initiatives in making Career planning and advancement
programmes the routine part of academic calendar every year and instills optimum skill development and professional development traits in the future dentists. "Because of the college's philanthropic commitment to creating motivated Human Resources for dental health care sector, we take measures to strengthen the students support and progress system by rendering financial help at the time of admission and while paying annual fees, that comprises hostel fees concession for meritorious students, government scholarships and cash prizes," shares Dr. Gowramma, Principal. Priding on a number of alumni who are working in different part of the globe, holding eminent positions, the college in future targets to continue preparing globally excellent dentist with a proven commitment to take the dental health care to the thresholds of common folk.