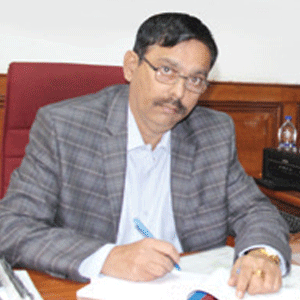 Located in Gurugram,a financial and technology hub in Delhi NCR, The NorthCap University(NCU)is among the handful of elite universities in India that are emphasizing on broadening research and innovation in their premises. Since its inception in 1996, the University has grown into the fore most educational institutions in North India with an aim of bringing a difference in the Indian higher education sector by focusing on quality of learning and innovation in all programmes with rigor and relevance.
"Apparently by 2020, India will have the largest tertiary-age population in the world with the second largest graduate talent pipeline globally, following China and ahead of the USA. Hence, we are keen to produce a force which is no less competent than the youth studying in foreign universities, "shares Dr.H.B. Raghavendra, Vice-Chancellor, The NorthCap University. Approved by relevant bodies and endorsed by the State Government of Haryana and the UGC, the University offers 21 programmes in a wide range of professional fields in areas of Engineering, Management, Law and Applied Sciences at Undergraduate, Postgraduate and PhD levels.
Considering research as the primary target,NCU has established a Research, Development and Industrial Liaison (RDIL)Cell led by Dean level academician with industry background to take care of the various industrial consultancy works, sponsored research projects and promote industry and academia interaction. As of 2017, over 300 research papers of the faculty have been published in reputed national and international journals with high citation index.
There also exists a Central Research Facility providing advanced