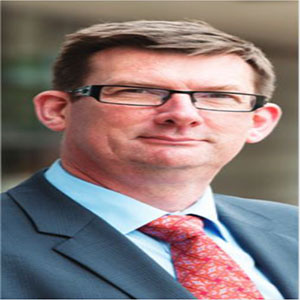 Prof Vincent Emery
Senior Vice-President (Global)
Prof Vincent Emery is Senior Vice-President (Global) and Professor of Translational Virology at the University of Surrey. He leads the University of Surrey's global strategy seeking to catalyze and expand international research networks, student and staff recruitment mobility, to foster teaching collaborations, and to realize transnational educational opportunities. During his career, he has obtained in excess of £25 million in grant money from Government agencies in the UK and the USA, from charitable organizations and the private sector, and has an H-index of 67.
Prof Margo Mongiello
Associate Dean- International, Faculty of Arts and Social Sciences and the Surrey Business School
Associate Dean (International) for the Faculty of Arts & Social Sciences and the Executive Director of PGT programmes for Surrey Business School, Prof Margo Mongiello have an experience of over two decades in academia. A Ph.D. in Accounting and a Chartered Accountant with the ICAEW, his research interest lies in Accounting (in particular the developments in performance indicators).
"The students studying at the Surrey Business School are bestowed with numerous once-in-a-lifetime opportunities in the form of ample hands-on practical experiences"
Over the years, several surveys have been conducted on the factors that a student considers while choosing a University. Most of the statistics indicate the importance of University rankings followed by 'student experience' and placement opportunities. Indeed, it cannot be denied that the emphasis on rankings is fair, as it determines explicitly the quality of education that the University has been imparting. Positioned 7th in the Times Higher Education Student Experience Survey 2018, University of Surrey is one such University, which since its establishment in 1966 with the grant of its Royal Charter, has been providing globally accepted degrees, fruitful experiences and matchless employability skills to the students coming from diverse nationalities.
"Considering the uniqueness of our pedagogy that is designed in a way that allows the students to create knowledge and put those into practice, our graduates are highly demanded in the job market," proudly says Prof Vince Emery, Senior Vice-President Global, University of Surrey.

Located in the lap of the outstanding natural beauty of Surrey Hills and in the proximity of London (38' away from Central London), in the town of Guildford, studying in the University of Surrey's mesmerizing campus is also one of the many factors that attract students from different corners of the world. The campus consists of all the state-of-the-art facilities that a student looks generally for, including accommodations, restaurants, shops, an Olympic standard sports center, medical center, a center for well-being, student support hub, international office, library and many more. "Making the student's stay at the campus of the University the most memorable one is what we strive for continuously. We leave no stone unturned to ensure that our students don't feel isolated and instead should feel like it's a home away from home on the campus," highlights Prof Emery.

The University's Surrey Business School is very popular among the international students, and offers a range of UG and PG programmes such as, BSc in Accounting and Finance, BSc in Business and Retail Management, BSc in International Business Management, BSc in Business Management, BSc in Human Resources Management, MBA (Business Administration), MBA (Business Administration Executive), MSc in Occupational and Organizational Psychology, MSc in Entrepreneurship and so on. Prof Marco Mongiello, Associate Dean International for the Faculty of Arts and Social Sciences and the Surrey Business School pinpoints, "We take pride in offering courses which are most relevant in the contemporary business world. The curricula are revised on a yearly basis, to keep them up to date and topical." The students studying at the Surrey Business School are bestowed with numerous once-in-a-lifetime opportunities in the form of ample hands-on practical experiences.

Gain a New Perspective

Prof Mongiello shares, "At the Surrey Business School, industry plays a determinant role. At UG level, our students are offered the opportunity to spend a year in industry by taking a placement/internship (we call it 'professional training year') with one of our 2,300+ corporate connections, on the other hand, at
PG level, the students are entitled to undertake a six-month placement with companies relevant to the specific subjects." The faculty members of the school who possess a strong academic profile (with world class publications) and innovative teaching capabilities take into account that the student is educated in according to the need of the market trend and are inculcated with substantial leadership and other essential skills. Along with academics and industry involvement, the School also puts emphasis on motivating the students to undertake research activities and fostering a research culture on the campus.

When it comes to entrepreneurship, the UG students of the School are offered an entrepreneurship pathway, whereas PG students can choose a Masters in Entrepreneurship. "All the students who have an entrepreneurial flair are facilitated to interact with start-ups and develop their own business plans, crowdfund their ventures and enter competitions for securing investors' funds," adds Prof Mongiello. On the research front, the School involves the students in optimum projects, which eventually let them broaden their knowledge horizon and earn analytical skills. "Recently, we have initiated a project in an analysis of Big Transport Data, allowing Local Authorities & Transport Consultancies to understand historic traffic flow & to model accessibility using public. Notably, last year we won a nationwide contest for crowdfunding a social initiative led by Santander (a multinational bank)," mentions Prof Mongiello.

The School has a record in educating a good number of Indian students who are currently sitting in prominent positions at top-notch companies. "We have a very amicable rapport with India. To justify, we boast of a MoU with Institute of Technology, in Tamil Nadu and also presently we are working towards research or student exchange collaborations with IIM (A) and Amity (New Delhi)," shares Prof Emery. Providing all kinds of support to the international students-right from academic to personal, the School renders assistance in the entire educational process that takes place before the placement starts. "As we already have AMBA, AACSB and TEF Gold, in the long run, we are looking forward to obtaining EQUIS. We have an ambitious research agenda, too, that will see our publications predominantly in three or four-star journals," concludes Prof Emery.