Higher Education Review ›› Magazine ›› June-2018 issue
A True Sakhi who Changed the Fortunes of Slum Girls through Education
Author : Riya Das, Assistant Editor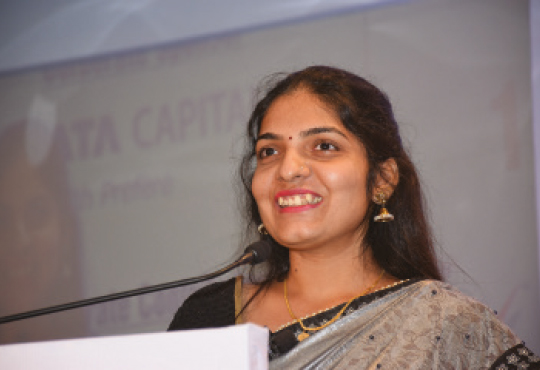 Aarti Naik , Founder SAKHI
A school drop-out, who never lost the hope of completing her education along with a noble dream of imparting education to the slum girls of her community. The example that Aarti Naik has set for the young girls today is indeed inspirational.
Hailing from the western suburban slum area of Mumbai, Mulund, Aarti Naik was no different from the other slum girls who grew up amidst lack of proper sanitation, a severe shortage of space and not to forget the absolute absence of education awareness. Elder to her two siblings, Aarti was always the responsible and adaptable one among the three. Coming from a deprived background, she was not getting access to a good quality of education given which she failed in 10th standard and followed that her parents insisted her to stay at home quitting her studies. With an insatiable hunger to learn and stand on her own feat, she grew up as an independent woman.
She stepped out of her home and started to find work, but there was no work available for her, which compelled her to start working on craft jewelry at home. Earning Rs. 9 a day, later Aarti was able to save some money within 3 years, which she utilized in passing the 10th standard exam. Today, Aarti is pursuing her graduation in Sociology from Open University and she aspires to complete higher studies as well.
From six girls in the beginning, later in the next three months, 23 girls were enrolled in the classes of SAKHI for Girls' Education.
A Ray of Hope