Higher Education Review ›› Magazine ›› May-2018 ›› Special issue
An In-depth Analysis on the Recruitment Process for MBA Graduates Post-Demonetisation and GST
Author : Manek Daruvala, Founder & Director, T.I.M.E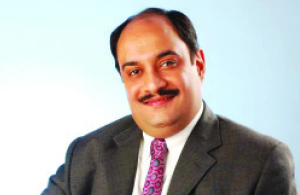 Manek Daruvala, Founder & Director T.I.M.E
In the year 2017, the country was going through the after-effects of demonetisation with GST. Students did not know what to expect and industry was obviously playing safe. Companies tackled this in their own ways - some had a complete hiring freeze while others cut down on their hiring plans. This had led to a conclusion that the MBA job placements would not be that rosy this time around. But, MBA placements witnessed a growth as usual – an extremely encouraging outcome. Average salaries at the top-30 MBA campuses saw a very positive growth of over 7 percent. Many companies, against the expected trend, increased their MBA hiring. Cognizant Consulting, according to reports, hired close to 600 MBA students from the 2017 batch of top management schools. Technology major, Microsoft, hired 30 percent more MBAs this year than last year.
Globally too, things were looking good for MBAs, against the generally prevalent gloomy economic picture. The findings of the latest QS TopMBA.com Jobs & Salary Trends Report – based on a global survey of 4,300 actively hiring MBA employers shows that MBA job opportunities have raised by 14 percent globally. Global hiring projections for 2017 were robust for recent MBA graduates, reflecting optimistic company outlook towards them. Globally, 86 percent of companies planned to hire recent MBA graduates in 2017, up from 79 percent that hired them in 2016 as per a report by GMAC. The report also says that most employers would place recent graduate business hires in a mid-level positions, further indicating the strength of MBAs.
Globally, 86 percent of companies planned to hire recent MBA graduates in 2017, up from 79 percent that hired them in 2016 as per a report by GMAC
What makes companies hire MBAs in good numbers despite the constraints of economy?
Companies believe, and it is a validated belief, that MBAs are capable of spearheading and driving innovation along with optimising the businesses & business processes to generate new opportunities in challenging business environments. An MBA programme trains students to make use of their skills efficiently and effectively. It exposes students to strict deadline based project-deliverables, giving them a taste of the high-pressure environment that they may very-likely face at work. As a part of the many courses that they do on campus, students learn organisation behaviour and strategy along with the basics of business management. These play a key role in the success of MBAs in their roles going forward as they are able to make and apply business strategies that suit the requirements and constraints of the businesses that they operate in. Over the course of the MBA program, a regular graduate in transformed into a person who is not only an able leader but also an expert problem-solver. It should, therefore, hold no surprises that companies continue to make 'people investments' in MBAs despite the problems posed by economic downturns.
What do companies see in MBAs that they don't see in others?