Higher Education Review ›› Magazine ›› January-2018 issue
Being Industry Ready in the Age of New Media
Author : Keshav Sridhar, Training & Development Manager - Placement Unit, BITS Pilani University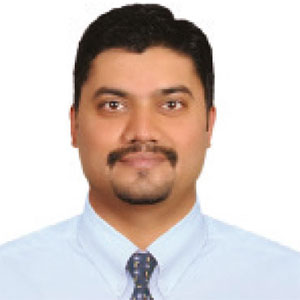 Keshav Sridhar, Founder Globalliance BizNES Pvt. Ltd
In today's world, what being human is for the elites, 'Being Industry Ready' is for the middle class. For most in both the circles, these are their mission statements. For the opportunists though, it opens up many avenues to do business. For the middle class, which is the majority of our social strata, getting a decent job is the biggest need. Hence, overall Human Resource Development should and is a priority in the policy making and governance. However, there is an immense need of 'quality control' of Government initiated / supported projects related to skill development.
With 'Skill Development' still being a relatively new buzz word in terms of the Public-Private partnership in this space, it is best that we just stick to the subject of briefly understanding about 'Being Industry Ready in this age of New Media' rather than being too judgmental in our approach towards understanding the actual effectiveness of these skill development initiatives in making the participants employable. Any company, irrespective of the pay package that they offer to a candidate, would want him/her to be a responsible citizen who has the required knowledge, skill and attitude to accomplish the tasks assigned to them in their current designation in the company.
With access to smart phones and Internet growing at a rapid pace, e-Books and digital Magazines too are a hit among aspirants preparing to be Industry ready.
As we know, most of the times, the quality of talent is directly proportional to the pay package on offer. Hence, the speed at which companies / sectors grow along with overall economic development influences the rate at which the quality of talent too improves. Lakhs of graduates pass out every year and learning through internet has become the norm these days. There are many useful Websites and Apps to prepare for competitive examinations and placements. With access to smart phones and Internet growing at a rapid pace, e-Books and digital Magazines too are a hit among aspirants preparing to be Industry ready.
Some of the important aspects of the preparation to get placed in their dream job that one may want to browse through online are- Understanding about different industries / sectors, knowing various roles & functions in an organization, understanding the expectations of the Industry, being updated with the market trends related to your aspiration, the selection process specific to a company, building your Resume, preparation material for Aptitude & Technical tests, preparing for Group Discussion (GD) / Case studies, preparation for technical & personality based Interviews, getting Internships and gaining practical exposure, finding jobs of your interest.
Though many useful digital tools for placement preparation are available online, there is lot of scope to improve the overall quality of content and its presentation. Nevertheless, we have made a good start coping with the learning needs of lakhs of freshers. However, there is lot more to be done and Government needs to play a little more proactive role in this space, especially in the overall quality control of the skill development activities implemented by its associates.