Higher Education Review ›› Magazine ›› November-2017 issue
Bridging the Gap
Author : Prof. Chandrakant Y. Nimkar, Dean - Business Analytics and Statistics, Welingkar Institute of Management Development & Research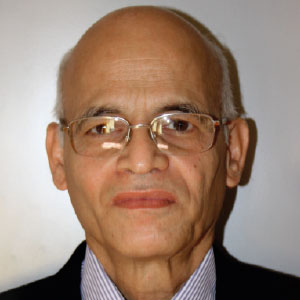 Prof. Chandrakant Y. Nimkar, Dean - Business Analytics and Statistics Welingkar Institute of Management Development & Research
'Data' has become complex with labor-saving technologies being introduced in data acquisition and storage. What is new today becomes obsolete the next day. Such is the pace of technological advancement these days. These changes are bringing disruption at the educational, professional and industrial level. There are no doubt those institutions who impart data analytical skills find it challenging to cope up with the pressure created by fast obsolescence.

Today, every organization is overloaded with data. Data generation is increasing at an exponential rate. This has created a phenomenal demand for data analytics. It has led to a mad rush among select professionals to acquire data analytical skills today. However, there lies a wide gap between demand and supply of such skilled man power across the world.

With our future dictated by Artificial Intelligence, many jobs hitherto done by human beings will be done by machines. Accuracy combined with higher productivity at reduced cost is already the driving force that is making Artificial Intelligence inevitable. It has formed an imbalance between skills that are in demand and skills that are readily available. Unless we take corrective measures the employment scenario will become a serious social issue.

The rising discipline of 'Business Analytics'
covers a vast area of business irrespective of industries. It studies data collection process, data storage process, data extraction process and data analysis process. Today data that is available in an organization is too voluminous and unstructured or without any standard or known pattern. Thus the conventional methods of data analysis which assume that data is structured are not suitable. This has resulted in finding out advanced methods for analyzing unstructured data. Such methods are generally called Algorithms. There is a high demand for professionals who can develop newer Algorithms.

Technologies emerging in Business Analytics need the element of communication, among different entities. It has created concern for data security. This area is also challenging as latest technologies are being introduced by various vendors calling for suitable methods to keep data secured. This is another area where the demand for skilled people will be always remain high.