Higher Education Review ›› Magazine ›› December-2017 ›› Special issue
Design:MAD School
Author : HER Team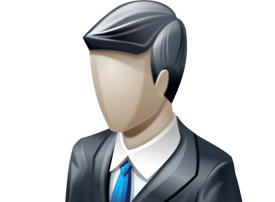 Adit Atreya, Director MAD School
A Front-Runner in the Design Coaching Space
Design in India has matured over the years and is booming. By 2020, the potential market for design in India is expected to be INR 188.32 billion and with this comes the growth of aspirants who dream of getting into prestigious design institutions around the country and carve a prominent career in design. Manorama Arts and Design School (MAD School) hereby based in Hyderabad is one such establishment in the design coaching spectrum, which is ardently focusing on executing the goals of upcoming designers by providing them an treasured guidance to get through the onerous entrance examinations conducted by the top institutions.
Today, many students of MAD School are studying reputed colleges like SPA, JJ School of Arts, JNAFAU, NIFT, NID and IDC.
Trained 500+ students over the years, MAD school have developed more than 15 short and long-term coaching programs offering optimum flexibility to the students. The varieties of courses are offered to students ranging from High school to PG level, keeping harmony in composing an uncomplicated teaching-learning process. "We at our organization believe in flourishing an environment where every single member can interact freely with their peers and faculty, allowing them to learn from their mistakes in a hassle-free manner," says Adit Atreya, Director, MAD School.
Since its inception, the organization has preserved a steady success rate rendering coaching in diverse courses viz. NATA, NID, NIFT, CEED and UCEED including JEE paper mains. MAD School follows a personal attention mechanism where no individual is judged as a good or bad student, but has given their due respect. In fact, if necessary the core team of trainers is motivated to change the style of teaching according to the learning and grasping ability of the aspirants.