Higher Education Review ›› Magazine ›› June-2018 issue
Educators and Education at Crossroads
Author : Neelam Tahlan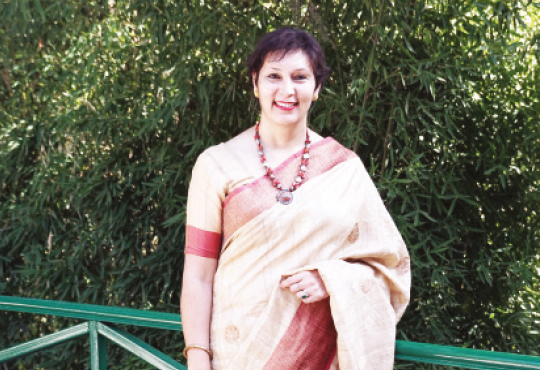 Neelam Tahlan, Head of English Faculty, the Lawrence School, Sanawar The Lawrence School, Sanawar
In the modern world of computer and the internet, where all possible information is readily available and classrooms are increasingly becoming virtual and digital, the teaching profession has become more challenging, yet exciting. Undoubtedly, there has been a paradigm shift in how we look at school education and educators today. Despite this, the importance of good schooling can be best summed up in the words of late Dr. A P J Abdul Kalam: "The foundation for best students and best degrees is made during the pre-primary, primary and secondary education. Further development towards excellence takes place in the higher education system".
The possibility of the real teacher in flesh and bones becoming obsolete in this ever so growing gizmo world is slim and will remain so as long as teachers continue to be the fountainhead of enduring human values like humanness, impartiality, idealism, honesty, the quest for knowledge, discipline and good moral character. Such teachers may be increasingly becoming rare, but the species is far from being endangered. It is for attributes like these that computers and virtual teachers can never outshine the real teachers. May you teachers continue to guide the mankind!
By creating a personal interpretation of external ideas and experiences, constructivism allows students the ability to understand how ideas can relate to each other and pre-existing knowledge.
Teachers continue to be the nation builders despite heavy criticism from all around. They impart values to their students, hone their skills, shape their characters and galvanize them in their quest for knowledge and career. They teach the young impressionable minds the fine art of discriminating the good from evil and uphold the truth in all their endeavours. To achieve this they themselves have to be well versed and well equipped to answer the queries of vibrant youth.
With changing scenario in classrooms, pedagogy, and outlook the approach towards education to needs to change. The present education system in India is examination and marks centric. It encourages rote learning at a time when insight formation is the need of the hour. Like most education systems in the world, Indian education system too caters to the needs of average students and is rigid in terms of what a student should or should not do. The same education is imparted to all kinds of students with diverse learning abilities and needs. This practice often curbs individual talents and blocks free and original thinking.