Higher Education Review ›› Magazine ›› July-2018 issue
Exploring the Endless Opportunities of Travel
Author : Sarath Shyam, Managing Editor, The Higher Education Review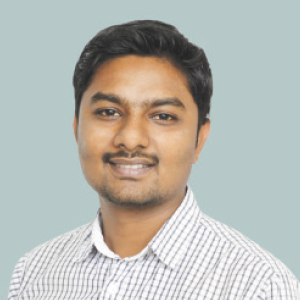 The best trips in our life, like love affairs, never really end. This philosophy makes Travel and Hospitality Industry unique and one of the few sectors that is resilient to recessions, geopolitical uncertainties and economic volatilities. With international arrivals growing from 25 million in the 1950s to 1.2 billion in 2016 and to 1.8 billion by 2030, an unprecedented number of people are traveling around the world, and the figures are only expected to rise. Today, the aviation, travel and tourism industry accounts for 10 percent of global GDP and 10 percent of jobs on the planet.

According the report titled 'Expedition 3.0: Travel and hospitality gone digital' released by KPMG and FICCI, travel and hospitality is one of the key sectors of the Indian economy, growing at a steady growth with 15.6 percent year-on-year rise in foreign tourist arrivals (FTAs) and 20.8 percent y-o-y growth in Foreign Exchange Earnings (FEEs) during 2017. Estimated to directly contribute to 25.9 million jobs and Rs. 5141.1 billion to the GDP of India, it is also one of the largest employment generators.

However, ask any talent acquisition professional in this industry about his/her biggest challenge today, the prompt reply would be manpower with the right skill set, and holding and retaining the talent. Yes, in a country where engineering and medical education have been labelled as a national obsession, hospitality education needs serious attention and a complete revamp to attract young minds to pursue it as a career option. In fact, the government of India has identified tourism and hospitality as one of the 29 sectors that are priority areas for skill development. However, to meet the needs of the rapidly changing hospitality industry, educators must continually investigate which competencies are essential for graduates to possess and revise the curriculum to meet these needs.

In this issue, we have identified 'Top 10 Promising Travel and Hospitality Institutes in India' that are combining hands-on learning, industry immersion and applied academic projects to make professionals with solid intellectual and practical foundation. On the cover, we feature, MIET Group of Institutions that runs some of the prestigious technical institutes in the northern part of the country.

Enjoy Reading.