Higher Education Review ›› Magazine ›› November-2017 ›› Special issue
Finding the 'Happy Me' in Australia
Author : Nikhil R. S. , Postgraduate student , Edith Cowan University, Australia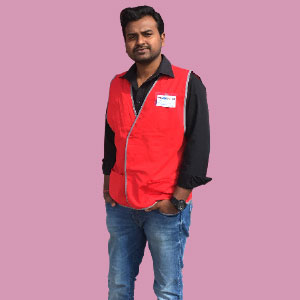 Nikhil R. S. , Postgraduate student Edith Cowan University, Australia
My life was not different from my quintessential Malayali brothers. That means, I was educated well and sent to the 'Gulf' to earn Dirham. Although, I did work in Qatar for more than two years as Electrical Engineer, higher study was always there in my mind as soon as I completed my graduation. Family circumstances and lack of courage to take challenges in life, however, stood as a barrier to turn my dreams happening. There were many moments I fell in dilemma thinking whether to go on with the same job or to quit and pursue my postgraduate dreams. With all my courage and trusting my inner gut feel, I did quit the job and it really was a backbreaking situation for me. But, my goal was clear – I wanted to join an Australian University for higher studies.
I was not even sure if I will get an admission in any of the Universities in Australia; whether I will get an educational loan to satisfy the financial criteria; after all, what if I get to manage everything, but at the end, my visa is rejected. It was scary, but, somewhere inside my heart, someone was telling me to go ahead with my dream and I knew that our life begins at the end of our comfort zone.
I started with IELTS Examination, which is mandatory for visa processing. Besides that, heaps of papers were also required from my end in order to fulfil the documentation criteria. Several times, I was stuck at mid way, but always I could feel the warmth of God's hands around me, which helped me repeatedly to move on. It was almost in mid of January, I applied for Student Visa with Edith Cowan University in Perth Australia. My heart used to tell me to be optimistic about the visa results though my mind was restless. Almost a month passed, still no response from the embassy. Unexpectedly, I got a beep on my phone on a fine evening. Here it is. I got the visa.
I was speechless for a moment. I felt so proud of myself and with the decision I took to go after my dreams. I overcame all the barriers and made it happen. I proved that my decision was correct. I booked tickets, packed my stuffs and all set to fly.
It was an afternoon when I landed in Perth. It was neither cold nor hot. I arranged a short-term accommodation at ECU Village until I get a proper place to stay. People over here are very friendly and supportive. They outlined me about the public transportation and how does it work. I started then itself to arrange a SIM card and some food to satisfy my hunger. The streets are well maintained and the services provided to public are mind blowing.
Apparently, in an Australian University, the professors teach only about the present world, not the theories or histories
Classes Started