Higher Education Review ›› Magazine ›› March-2018 issue
From Teaching to Flying - A Good Time Ahead for Learners and Seekers
Author : Sarath Shyam, Managing Editor, The Higher Education Review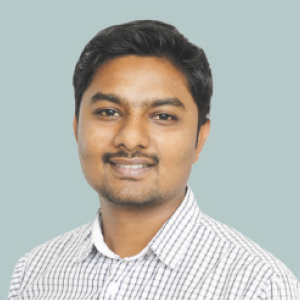 By 2027, India will become the third largest aviation market in the world. According to KPMG, the Maintenance, Repair and Overhaul (MRO) industry alone is projected to be worth USD 5.2 billion by 2026, as the Indian carriers are expected to increase their fleet size to 1,740 planes in the next 20 years. If everything goes well, the Indian aviation sector will create about 2.6 million direct, indirect and induced jobs in the next 10 years.

At the top of the job pyramid are vacancies for commercial pilots. India has around 6772 pilots now and the industry would need 16, 802 by 2027. Cabin crews and maintenance engineers would also face a similar demand, as there would be a 142 percent growth in jobs with a total of 1,65,533 posts for jobs of pilots, flight attendants, engineers, administrative and management staff in the Indian commercial airline and general aviation industry.

It is not just the aviation sector, which is in dire need of qualified and skilled professionals. At the grassroots level, India is second in the world in terms of teacher recruitment required to meet the current educational demand, says a report published by UNESCO in 2015. That means the schools in the country need to recruit three million teachers to meet its primary education demands in the next 10 years. The growth of various industries is a call for investment in education, for both students and institutions.

Taking the responsibility of providing the right information to cater to the community of students with diverse aspirations, we have come up with two different listings in this issue; 'Top 10 Promising Aviation Institutes in India 2018' and 'Top 10 Promising B.Ed Colleges in India 2018.' The institutes that are picked up by our expert panel have not only produced an excellent workforce but also made the country proud by attracting the learners across the globe. On the cover, we feature Jettwings, a leading pan India Airline, Hospitality, Tourism and Management Training Institute with centers in South East Asian Countries like Thailand.
Enjoy Reading.