Higher Education Review ›› Magazine ›› November-2017 ›› Special issue
Gender Disparity in MBA Classrooms: The Road to Women Empowerment
Author : Dr. Nina Jacob, Professor - HR & OB, IFIM Business School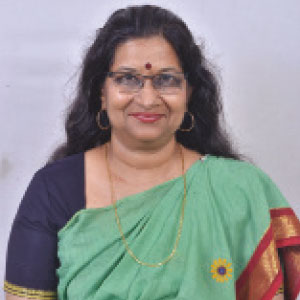 Dr. Nina Jacob, Professor - HR & OB IFIM Business School
The domain of business management has traditionally been considered a male-dominated one. An article published on March 8, 2017 in the Hindustan Times reveals that the average percentage of women in an MBA classroom in India is 37 percent. This of course is a significant increase from the situation existing at the Indian Institute of Management, Ahmedabad (IIMA) in 1983, where only 7 percent of an MBA classroom comprised women.
As the gender disparity in terms of numbers closes, another type of disparity is coming to the fore. This is the disparity of what has been termed public assertiveness. Public assertiveness is the capacity to participate actively in class discussions and other such forums, especially when the class size is large (60 or more students). Public assertiveness is an integral part of an MBA classroom and an MBA education. This is rightly so as professional managers are expected to be assertive both overtly and on one-to one negotiations in order to being effective.
My 24 years of experience as a professor of MBA students has shown me that there is no gender difference in the quality of analysis, critical thinking, or content when MBA students engage in large classroom discussion and debate. The difference lies in social norms (in India) regarding acceptable levels and types of public participation for girls as opposed to boys. Girls who assert themselves in order to be heard may be viewed unfavorably by family elders.
Public assertiveness is an integral part of an MBA classroom and an MBA education.
Discussing this issue on a personal note, I obtained a master's degree in administration from Carleton University, Canada where all courses required class participation. On my return to India, my aunts opined that my obtaining that degree was a misstep as assertive women could not display the submission expected of good Indian wives. Times have changed since then. Societal perceptions of gender roles have also changed. A more positive view is taken of women pursuing careers as managers. The increase in the number of girls qualifying themselves in engineering has resulted in less of a gender disparity vis-à-vis background of MBA students.
And yet, the disparity between the public assertiveness, competitiveness, and naked ambition demanded by many MBA schools, and the opposite qualities valued as wifely attributes is an unresolved issue in many countries around the world. A recently published article in the Harvard Gazette has highlighted how female MBA students at Harvard downplay both their career ambitions as well as their career prospects so as not to discourage matrimonial prospects. To quote the article, female women MBA students "are minimizing actions that signal ambition and assertiveness for fear of being deemed less desirable on the marriage market". Thus, gender parity in the business world will come into place when there is more acceptance of and appreciation for diversity in handling business situations.